Do a quick Google search for 'fin-tech' lenders or online business finance, and you'll be presented with pages and pages of alternative finance companies offering fast cash for your small business.
This segment of the business finance market is booming in South Africa right now, which is great news for SMEs and their owners. Here's why: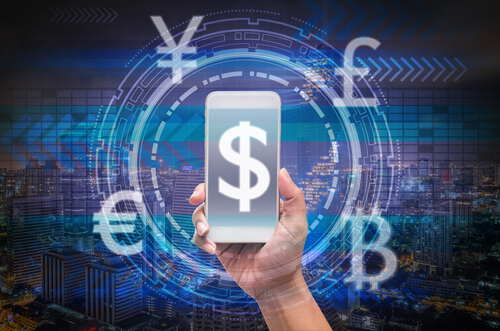 Accessibility
Until recently, securing funding for a small business could be a tricky prospect. The obvious source of finance – the high street banks and building societies – tend to be highly risk-averse when it comes to SMEs, and their lending criteria are way out of reach for many businesses.
In many cases, to qualify for a bank loan your business will need to have three years' established trading history, a minimum turnover, proven profitability, a solid credit rating, and security to offer. Start-ups, smaller enterprises and those with bad credit or no assets need not apply.
Fin-tech lenders, on the other hand, are often willing to offer finance to small businesses based on far less stringent criteria, making business loans suddenly accessible to many of those automatically excluded by the banks. Even if you have blots on your credit rating, you may be able to secure finance from some of the more risk-friendly lenders.
Of course, the greater the risk you present, the more you are likely to pay for your finance –in higher interest rates and fees, as well as potentially restrictive terms and conditions. You may also be required to provide a personal guarantee for your business loan, which could put your personal assets (including your home) at risk if your business is unable to make its repayments.
Flexibility
Not only are the big banks risk-averse, they also tend to be very restricted in their approach. If your business model or strategic plan don't fit their expectations, you may find your application is rejected even if you meet their other loan criteria.
The alternative finance market, on the other hand, is home to all sorts – including generalists who'll consider any business funding application, and niche lenders who specialise in loans to specific types of business.
Alternative lenders may also be more flexible in the type of finance they offer – merchant cash advances or factoring, for example, can be a great way to unlock the cash from your sales immediately, without the risk of going into debt.
Even if you opt for a standard loan, you may be able to negotiate a repayment schedule that matches your sales fluctuations and cash flow, which can be a big advantage if your working capital is tight.
Speed
One of the biggest drawbacks of seeking business finance from a bank is the time and effort involved in the application process.
Even gathering the documentation required to support a loan application can be very laborious – expect to be asked for a comprehensive suite of information, including
full financial statements
financial projections and underlying assumptions
your strategic plan
a business case for the loan
reports on your creditors and debtors
your credit rating
an analysis of your key liquidity and performance ratios.
Once your application is in, it can take weeks or even months to get approval, and even longer to see the cash in your account. If you're in urgent need of a cash injection, or want the funds to act fast on a growth opportunity, bank funding may just be too slow.
Fintech lenders, on the other hand, tend to require minimal documentation, assess applications within days or even hours, and deposit the loan funds almost immediately, making them very appealing to businesses in a hurry.