Actuaries are people who act as the backbone of insurance companies and other private financial sectors. This job is suitable for a person who has a strong stats/maths background. The function of an actuary would be to provide a prudential financial advice for people who want to know more about finance, risk management and investment decisions. This is quite an interesting job and a highly respected one because it helps people manage their money, especially when it comes to general insurance, life insurance and pension plans.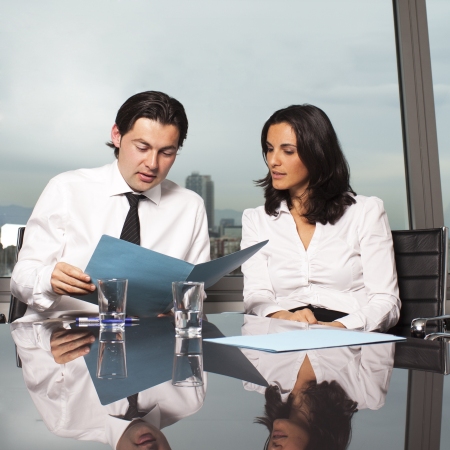 If you are a person who loves to work with numbers and have a natural interest in the inner workings of financial companies, you can become an actuary. You must also possess the ability to have an idea of the financial outcome of various events that might or might not happen in the future. You can try for a job in the field of
Insurance
Banking
Health care
Corporate planning
Superannuation
Life Insurance
General Insurance
Interestingly several people are currently working as actuaries in certain non-traditional sectors as well; which means you can also get a job in:
Telecommunications
Public infrastructure
E-commerce
Environment
Genetics
Information Technology
South African Federal Government employs people who have completed their courses in actuarial science and they can work as Government Actuary and Deputy Commissioner in the Life Insurance department. A team of actuaries would work under them and it is this team that manages the superannuation and health insurance funds, apart from providing actuarial advice.
Pros and Cons of becoming an actuary
The Pros
You get a nice pay check at the beginning of every month
The work is challenging on an intellectual level
There is no boredom
A highly respected job
You can become a key member of the company's management team
The Cons
You have to be mentally alert at all times; you can never let your guard down
You have to be aware of the financial health of your company even when you are on vacation
Becoming an actuary is a tedious process, and challenges can take its toll
Main growth areas for a person with a degree in Actuarial Science
The demand for actuaries in the financial services industry is quite huge and actuaries are in great demand for stock brokers, insurance brokers, health insurance and risk management. There is a huge demand for actuaries in the field of university education, computer software and management consultancy as well. Whenever there is a requirement for long-term financial planning, you can expect an actuary to taking the key role there. And the salary to be expected is also quite high; and this is one of the major attractions of this job.
Courses in Actuarial Science
Both long term and short term courses are available. You can complete graduation in Actuarial Science and then follow it up with a master's Degree with Actuarial Science as its specialization. As long as you have a background in economics, maths, statistics or Computer Science, it would be easy for you to complete a course. Courses are offered at the UNSW South African School of Business, South Africa.
Personality traits for an actuary
Do you want to check if this is the career for you? Then you must check whether you've got these personality traits as well because it would help you perform well at these jobs.
Should have keen analytic and problem solving skills
Must have a good business sense
Must be a self-motivated individual
Knowledge of specialized maths – finance, accounting and economics
If you have the above mentioned skills, you must develop them at the courses that you take up. Additionally, you must be good with the computer and must be able to work under pressure as well.