It's essential to hire the right people for your business; even though no one is perfect, it's still possible to find the perfect accountant for you. Some people say that hiring an accountant is like finding a new business partner. If that's true, then reality hits and you will find that trusting your business to an accountant, might not be an easy task.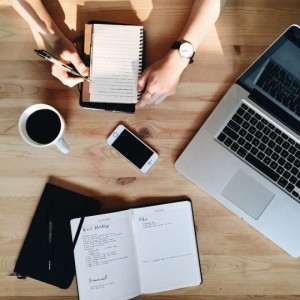 Simple or not, if you are thinking of hiring an accountant for your small business, and you're an entrepreneur that wants advice to take your company to the next level, then you need to ask the right questions. To hire an accountant will help you improve your business, save time, money and resources. But, how do find "the one"?
Knowing what to expect and what is needed from an accountant will help you to reduce the list of these people that can potentially help you grow your business. To assist you with this important decision, here are some of the most essential things you need to look at on choosing an accountant.
Certified or Chartered Accountant
The person might have some qualifications or completed a couple of courses, but you want to make sure that your business is in the right hands of a professional accountant. The first thing you need to look out for is, if this person is, qualified as a Chartered Accountant, a Certified Public Accountant or if he/she belongs to any accountant association like SAICA.
There are thousands of Chartered Accountants in South Africa alone. With today's technology, everyone has access to be up to date and gain knowledge on accounting subjects. For the sake of your business and economy make sure that the accountant that you're looking to hire holds the right qualifications needed for the job.
Know what you want to achieve
There are more than 18 types of Bachelor's degrees in Accounting in South Africa, which means that if you want to hire the perfect accountant for your business, you need to know the exact purpose you want to achieve. In other words, depending on the job you want them to do, that will determine the type of accountant you want to hire.
Perhaps it's related to taking out a loan with the bank. It may be to have your auditing done, or you need a government accountant, or you need to do something as simple as making a financial plan. By knowing this, you can shorten the list of accountants and choose the right one that will move your business forward.
Ask around you
Do you know people that have gone through the same process? Is there anyone that you know that might have hired an accountant? Ask around! What if there is someone in your world that knows just the person for the job?
Could be someone close to you, a relative, a friend or a friend of a friend that hired the best accountant that could help you too. If not, today you can get almost everything you need in the blink of an eye. Do some research on social network platforms, perhaps it is easier to find what you're looking for, that way.
Find someone that saves your money
People say that to prove that something works, is to look at its growth. This means that the right accountant for your company is the one that helps improve your company.
One example of this is, that it will help you to save two of the most valuable things within your company, your time and your money as the years go by. Make sure that the accountant you look for takes care of your business as if it were their own.
Fee Agreement
Reliability is key, as well as transparency but sometimes we struggle to ask crucial questions; payment being one of them. Be confident and ask your future accountant the method of charging. Some accountants charge hourly, weekly or monthly.
Perhaps you could find a payment method convenient for both of you. However, nothing is assured. You could ask for a certain payment method and the accountant may not agree on it, but you will only know if you ask.
The Interview
Last but not least, a meeting with your prospective accountant can reveal more than you think. Depending on what you want from this person, you can ask about their values, character, work, experience and, if that person is raw and real, they can potentially be honest with you about their strengths and limitations. Find great interview tips that could help you with your meetings.
Keep a record of all your interviews and compare them. Identify what you value the most: skills, experience, qualifications, or work ethic and so on. From there on out, you will have a clear path in whom to hire.
Decisions are not always easy, but to consider these elements in your search for an accountant will help you make wise decisions. Investigate, choose, compare and find out who's most likely to be effective and profitable, to help you grow your small business and take your company to where you want it to be in the future.