Are you thinking about getting married soon? Planning a wedding isn't an easy thing to do; however, having photography ideas for the wedding season should be a must on your list! Wedding photos have never been so trendy! Stay updated so you can capture every moment of this season in your life.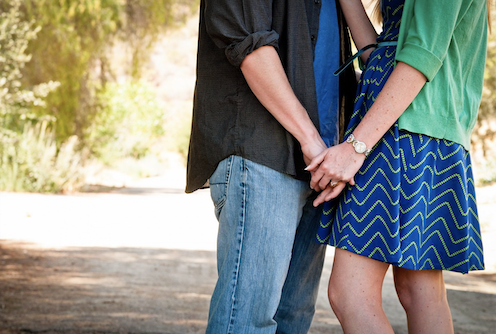 Are you the type of person that has always dreamt of your wedding day? The colours, the music, the wedding style and venue? A wedding day is indeed such a memorable and unique day, no matter what your social status or religion is. It doesn't matter what your budget is. The question is, how would you like to remember it?
In this article, you will find different types of photo sessions that you might want to consider taking during your wedding season. Don't worry! You don't need to do them all, but it will give you an idea of what's trendy right now in wedding photos.
From engagement photos to the cake 
cutting moment, there are a variety of photo sessions you can have. However, if you think of these moments in two parts, it will be easy to manage. Below, you will find the previous sessions for ideas before the wedding date and the sessions for ideas during the wedding.
The previous sessions
Although they're not official photos, 
these are the sessions that you might consider to have for your personal memories and Instagram announcements. As mentioned, these sessions are the ones taken before the wedding date. They can be from the engagement party or the invitations. Maybe it's even a photo session of choosing the photos to present during your wedding date.
Here are some ideas for your photo sessions prior to the wedding date.
The proposal
Perhaps one of the trendiest images that can be captured 
is the unique occasion when someone is asking and waiting for the 'I do' from their loved one. Yes, I'm talking about the engagement proposal!
This photo session is totally up to you. It is the moment where you and your loved one commit your lives to one another and only you know if you want friends and family to be part of it. You can leave this to be captured by your friends or have someone, such as a photographer, help create great pictures from such a special moment.
It's up to you the way you want to start this journey!
Engagement party
Depending on your tradition, you will find different events prior to the wedding date that you might want to consider capturing. What I have come to realise is that no matter which culture you come from, there is always some type of party where the future bride and groom are celebrated and honoured.
The family and close friends celebrate their end of singleness, their love and their future together as a couple. One of these types of events its called the Engagement Party. This is where you have the opportunity to invite all your close friends and relatives and celebrate 
the upcoming event together.
Perhaps this type of photo session isn't as official as the one on your wedding day, but it's an opportunity to take photos and celebrate with loved ones that won't be able to help as much at your wedding. 
Invitations and media
As with most things in this world, the wedding invitation has evolved. From a scheme of colours and beautiful calligraphy to a printed personalised graphic design. This new style of doing your wedding invitations can help you create even more personalised invitations by using photos that tell the love story of you and your future husband or wife. 
Having a photo session before your wedding day can help you create invitations and, with this globalised and modern world, you can even create a personalised website for your wedding. There you can add all sorts of settings that help you to organise things such as RSVPs, gifts, the story of how you became a couple, and more. 
This session is helpful if you have a purpose for it. How do you want to present your story to others? It could be a narration of the beginning of your love story. 
Photos for the wedding
Have you considered doing a photo presentation on your wedding day? Or perhaps you have ideas of appreciation gifts or wedding souvenirs for guests with images of the two of you? This isn't a law written on stone, but it is an idea if you're thinking about having a photo presentation during the wedding party.
You can either decide if you want the casual photos of the two of you or if you want to create formal ones. Perhaps you can take advantage of the photo session you had for invitations and use those for this moment. Or maybe if you don't want a presentation, for example, you could have some printed photos and place them around the venue as a welcome sign. 
There are no limits with creativity! The amount of photo sessions and ideas that you have before the wedding day are totally up to you! What have you been thinking? You decide how you want to remember this season in life. Let us know how these photography ideas helped you in your wedding season.