Who doesn't love weddings? They are this beautiful public demonstration of the love between two people, who decide to spend not one day, or a month, but the rest of their lives together!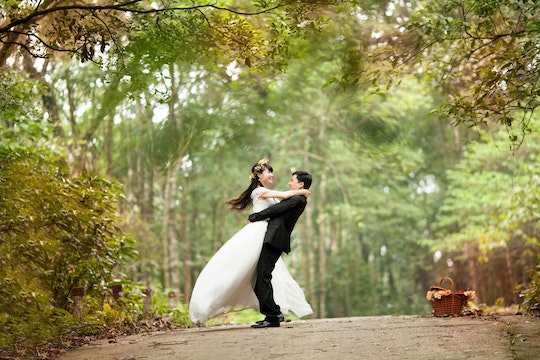 I think wedding planners are a gift to the world, taking care of every detail, they ensure people truly enjoy their dreamed day. But not many people understand what wedding planning involves as a business, and before choosing this path as a career, you might want to have a look.
Hopefully you end up inspired!
Wedding planner skills
Everyone can learn skills, but if you are thinking of becoming a wedding planner, you might want to analyze if these skills are a strength in your life and checkout which ones you still need to work on. 
A wedding planner's best friend is organization. They either have the natural skills or train their brains to think in an organized manner. They need to have the ability to break down in steps and processes all the previous preparation of the wedding party end result. This involves budget, schedules, meetings, organizing people and working with different companies.
Resourcefulness is also another important skill in the field. What do you do when something goes wrong? When your budget doesn't match the desired outcome? When you need to adjust last minute details with what you have in your hands?
Resourcefulness is the ability to do more with less, a skill that any client will be very thankful for.
And last but not least are the ability of interpretation and having an eye for details. A wedding planner's job is to know the couple they are working for so well, or at least learn to read them so well, that they can transform what they are thinking into a reality. Not everyone has the same thinking process, but learning to listen and asking the right questions will lead you to deliver a service that is faithful to the desired outcome.
Having an eye for detail is pretty self-explanatory. Wedding planners see what other people don't, they don't wait until they are told to fix something and they don't need permission to dream.
What does Wedding planning involve
Everything starts by listening. A meeting with the possible clients that will explain what their vision for their wedding is. All couples are different, some might be very specific with what they want, and others might not be very decisive. The job of the wedding planner is to help them decide and facilitate the different options available.
After the initial concept is decided, it is translated into the details. And this is when you start building a budget and attempting for it to match your client's possibilities. Every wedding planner works in a partnership with other companies: one for flowers and decorations, one for furniture hiring, one for catering, one for media and music, and another one for venues.
So if you thought this was a one-man-job you are extremely wrong. Most wedding planners even have partnerships with dealers, so they get trustworthy workers while the other companies get consistent job too.
Even though the preparation of the wedding will take a large amount of time, everything is done for the day of the wedding. And that day the attention to detail goes to another level. The process in general involves the planning, preparation, execution and post production of a wedding event.
A business that never gets old
If you are an entrepreneur and your first thought of this is "How long will this business be a boom for?", the answer is forever. Wedding styles can change, and trends come and go, but people will continue to get married and love will continue to exist.
This also makes it exciting, because there is more and more innovation all the time, giving people a world of possibilities on what a wedding could look like.
The motivation
As much as the whole wedding process depends on their skills, creativity and resourcefulness, the wedding is not and will never be about the wedding planner. A good wedding planner makes every single details of the wedding about the newlyweds, and ensures that everything that goes on during the event celebrates them and represents them. Wedding planners are remembered for providing people with a 5 star experience.
I hope that the motivation behind you choosing this job is to help other people accomplish their dreams, to facilitate them with a once in a lifetime experience. More than anything, I hope that celebrating love remains your main motivation, because love never gets old, and it will always keep you fresh for new ideas.
What else do you think involves being a wedding planner? Do you have any experience working with people from a field like this one?
Let us know!