Everyone has those special moments in life that they want to remember forever — those kinds of memories that you bring back to life, every time you see an image of them. More than just a business or job-title, a professional photographer gets to  capture these sacred moments for us. If you're one of these types of artists that loves to capture these special moments, you have the ever trendy job as a photographer.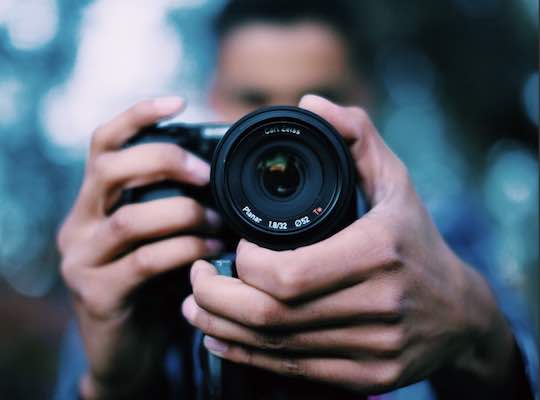 Even though today's technology gives everyone access to a good camera, you will find yourself at a point in life where you will want to hire a professional photographer to capture one of those moments that you will want to treasure forever. So, if you have the skills, the tools and the passion to be with people in their special moments, then you will never run out of work.
Weddings, newborn babies, kids, families, there are endless opportunities within this ever developing industry. As a photographer, you could get creative and develop a new tendency. Or why not join another photography business that captures the special moments like the following ones?
Wedding photos
Even though wedding photos have always been on the market, today, it is one of the most trendy and demanding businesses. From the biggest extravagant, fancy weddings to the simple, beautiful ones, there will always be a demand for wedding photos. So, if you target this market, you will not fail.
There are different photo sessions you can offer the client, sessions that are before the event or during the event. It all depends on your creativity and their budget. Perhaps one of the essential elements of the wedding photo session is, the capacity to capture images that narrates the love story of your clients, including their family and friends.
The most common wedding photo sessions asked for by clients are, the engagement, the getting ready process, the ceremony and after-ceremony, and the most popular: the wedding reception. Without a doubt, being a professional wedding photographer involves priceless images for your clients and endless job opportunities for you.
The belly bump session
There has always been a tendency for baby photos. However, maternity and newborn photo-shoots have become more and more popular in the recent years. As a professional photographer, you have developed skills that help you capture the best images of the moment. For this particular session, you have to have a passion for capturing this beautiful stage of life.
The maternity or pregnancy shoot is the one that takes in place when the woman is at the last stage of pregnancy. Currently, this photo-shoot option has become very trendy, showing the meaningful and precious privilege of having your child in the womb. Furthermore, this session can also take place days after the birth or within the first weeks where the mother, father and child come together to capture this moment forever.
Delivery room
If you're brave enough and love this type of artwork, there is a new photography tendency; taking photos in the delivery room, where the newborn child and his parents meet for the first time. This type of session is not for every professional photographer, however, it captures the unique moment that a parent will remember. Like I said, if you have the boldness and determination, as well as the skills and professionalism, then you have a great opportunity as a photographer in this area.
The kids
This type of photo session is possibly the most common one of all. And for a reason! Who doesn't love their childhood portraits? The ones where you make the cutest faces or hilarious, embarrassing ones. This session has a variety of styles, and it's up to your creativity and your clients' wishes to develop the type of artwork they want to remember.
One thing is sure; there will always be kids around. This type of photography is prevalent, combine your love for kids with your talent and passion for photography and create the printable memories that your clients will hold dear for many years.
Family portraits
A family portrait never gets old. Doesn't matter if it is a family of one, two or even seven children, if they are all toddlers or teenagers. Also, add the grandchildren to the mix and your client will have a tremendous family photo-session with several generations in it. You will always find families that want a professional photographer to take their picture.
Nowadays, family portraits are not just used to hang up a professional family photo on the wall, but they also get taken yearly to send to relatives as Christmas cards and on other special occasions.
If you are a professional photographer and looking for new job opportunities, having family photo sessions could be a good option.
Have a go at it! Which one of these areas would you take on as a photographer? Perhaps this could motivate you to start a new business and rock it like a rookie. If you take a gamble on one of these areas as a professional photographer, you will discover that you will never run out of work opportunities.