Finding your dream job at the best of times can be hard enough and getting and then nailing that job interview can be even harder, but if you have a disability the prospect can be even more daunting. Often it comes down to lack of awareness on the behalf of the employer and misconceptions that you are not seen as a viable candidate for the job. When you are looking for a new job, being aware of your rights, while keeping a positive attitude will help you find the right job for you.  It will pay to be persistent having a job allows you to gain skills, use those you have already, meet new people, make money and give you that feeling of self esteem and confidence.
The first thing you need to know is what you are capable of – trying to understand how your disability effects you will guide you in knowing what kind of adjustment you might need to make, and what support is available. Knowing what you need and want from an employer will help you remain realistic about your goals and possibilities.
Always focus on what you can do and not on what you can't do. Write out a list of what positions or tasks can use your abilities. Consider the hours you can work and what sort of environment suits you. Understanding your limitations will help identify what work place you are best suited to.
Be aware of your rights, even though you have a disability you are under no legal obligation to discuss your disability unless it affects your ability to perform work safely. If an employer does not hire you based solely on your disability that is discrimination, however if you just don't have the ability to perform the tasks needed for the work then you may be deemed unsuitable for the job.
Employers are also obliged to undertake any adjustments that might be needed to accommodate your disability which could be anything from changing the start and finish times of your day to rearranging the layout of your workstation.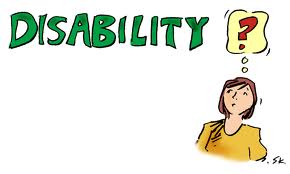 Before applying for the job try and understand the company and their vision, you need an employer who agrees with workplace diversity and who is happy to accommodate workers with a disability. If you can try and find out what their workplace disability policy is. Find out exactly what your role will be where it is located and if it is accessible for you. This will help you find out if you'll fit in well and if your disability will be a hindrance. With or without a disability taking time to research an employer is an important step in the job hunting process.
Keep a positive attitude this will help a potential employer see that your disability is not a disadvantage to your work skills, and you could probably share some of your experiences as a disabled person to show how resourceful you are.
And finally – never give up! Perhaps you are returning to the workforce after time away, so why not consider a new course to help update any existing skills or to learn new ones. Thanks to the Internet and computers many universities and colleges offer courses that you can do online in the comfort of your own home. If you are still finding it hard to find work, have you considered taking on a volunteer position? Unpaid work can give you both hands on experience while allowing you to network with potential employers.
Finding work is difficult, even for those without a disability, so while every rejection may feel like a personal blow always keep your spirits up – hold your head high and learn from each rejection.
Do you have a disability? Has it been a huge disadvantage? Do you find employers comfortable hiring someone with a disability?