Welcome back to our third installment in the How to get a job post, now we will finish the last of the 11 tips to help you land that job!
#8 – Make a list of the skills you have – and those you'd like to learn – Employers are interested in hearing about how you intend to become a better employee. Take some time to think about the skills you have that can make you a better candidate for the job you're applying for. Public speaking, computer skills, team leading and project management are great skills to have. In the interview tell the employer what you are learning or reading and that you want to continue to improve those skills, or learn new ones.
Some skills employers look for include
*Thinking logically and the ability to handle information, being able to organise information is a valuable skill set
*Technical ability – most jobs need people who are computer literate or who know how to use different office equipment and programmes. This doesn't mean an employer is looking for an IT graduate, just someone who can use the office scanner, pc or fax
* Good communication skills – employers often value those who can express their thoughts through both verbal and written communication and who are adept in both speaking and writing.
*Organisational skills are also extremely valuable – employers look for those who can keep order in the workplace.
*Great inter-personal skills – the workplace is full of many different kinds of personalities, so it is handy to have the skills to be able to communicate with and work with those from different walks of life
*Potential for growth – If you are willing to improve yourself personally by learning new skills and keeping up with developments within your industry.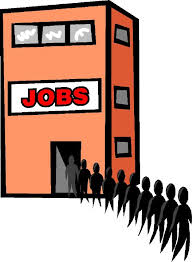 #9 – Cold Calling – Locate the specific person who can help you – usually the hiring manager at the business or company you are interested in – call that person and ask them if they have any positions available (but don't be discouraged if they don't). Ask if there are any particular qualifications they are looking for, and offer to send through your CV so they have it on file.
Look back on each call you make and see what went *well* and what didn't. You can always write out some standard answers to have handy so you can speak clearly and fluently without sounding unprepared.
#10 – A change of attitude –  There is a big difference between going to an interview with a great resume thinking *I'm looking for a job* and *I'm here to do the work you need done*. When you're looking for a job and you're expecting someone to GIVE you something (the job) it's important that you impress them. And while making a good impression IS important – you need to show your ability for the job. Everything you say and do should reinforce the statement * this is how I can help you*
#11 – Fit the job to the skills, not the skills to the job –  Many people who are searching for a job try and work out how they make the way they present their own skills to fit the job description – so, why not try something different. Make a list of all the skills you posses and see what industries out there need those skills – find the businesses that will benefit from hiring you and the skills you bring to their company. Remember it is important that the job suits your personality otherwise you'll end up spending your day regretting getting up in the morning.
We hope you have enjoyed this series of articles and that it has given you some new ideas to try out. Have you found these tips helpful? Have you any tips to add? We'd love to hear your thoughts.