In this three part article we'll take a look at being a volunteer and the benefits you'll gain from helping others out.
It's a fact so many of us lead very busy lives and it can be hard to find the time it takes to offer your services, but, if you can there are many excellent benefits to becoming a volunteer. If you can get the right volunteer position it can be a big help to you, your family, your community and also to your career. You can learn new skills that you can then use to further your career; it can also help keep at bay those feelings of worthlessness and depression if you become despondent about being out of work for long periods of time.
Did you know that being a volunteer is a great way to explore your passions and interests, you might discover you have an aptitude for a new field, or a career you were thinking of pursuing just isn't for you. If you have been out of work for sometime volunteering can also help with your motivation, renew your creativity or perhaps point you in a whole new direction. Some people volunteer just to have extra time to spend on hobbies actually outside their working day. If you spend hours stuck behind a desk or in a car you might want to consider volunteering at a local community garden to relax and spend some time out in the fresh air.
Now you're thinking – how do I find the volunteer work that's for me? While there are many volunteer opportunities out there – how do you find the one that you are capable of doing and will enjoy doing? You also need to make sure that the commitment time you have matches with what the organisation needs. To get some idea of what you might be suited to, take some time to ask yourself this….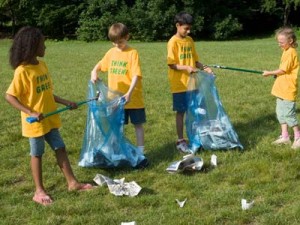 What causes or charities are important to me?
Am I a loner or a team player? Can I work well with others or am I at my best working alone?
Are there any skills I can bring to the organisation?
Would I prefer to work behind the scenes or can I take on a more visible or challenging role?
How much time can I commit and how much responsibility do I really want to take on?
Try not to limit yourself to just one cause or job in the search to find a volunteer opportunity. While a position might look great on paper, or sound wonderful the reality might be a whole lot different. If possible try and visit the different charities and organisations out there and try and get an understanding of what they are like – chat to staff there, see if you click with them. Remember just like a paying job, if you volunteer with an organisation you get on well with and enjoy the work, you are more likely to continue helping out.
So where can you look for volunteer positions….. Try your local senior citizen centre or library, try clubs such as the Lion's club, rotary club, charities such as St Vincent De Paul, The Salvation Army, any local charity or op shops, local sporting clubs, after school programmes, churches, the RSPCA or look online and see what is available in your area. Unless you are looking for a way to advance your career/learn new skills you are better off trying to stay close to home, especially if you plan on offering a lot of time or hours
Have you volunteered? Are you thinking of volunteering? Do you have any tips to share or any suggestions of places to look – that we haven't already mentioned, please leave a comment.