Thousands of young people around the world are planning to join the league of investment banking as a career. It is a glamorous, high profile job for people who have excellent analytic skills and ability for logical reasoning. If you are intent on becoming an investment banker, you can choose the relevant degree programs that would provide you with sufficient skills and training. When you are an investment banker, you perform a number of chores like selling, trading securities, underwriting, managing assets and providing advice on various investment decisions. As a banker, you can work for the government, big corporate companies, or start your own advisory firm.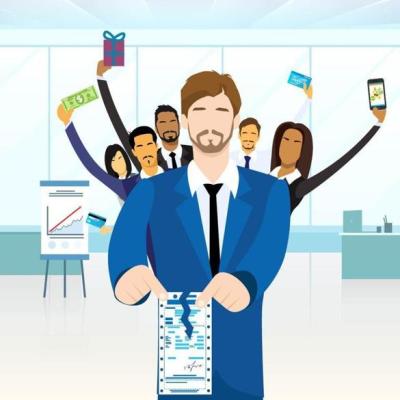 Being an investment banker is quite different from a commercial banker because the former do not receive deposits. And the scope of a job is far wider when compared to a commercial banker. The main job of an investment banker would be to assist corporations and individuals in their financial investments. He gives advice on how to raise capital for starting a business and how to expand the present organizations with better investments.
The following are the functions of an investment banker:
He is responsible for lending and investing bank's assets
Can issue, buy, trade and sell stocks, bonds on behalf of clients
Must be constantly on the toes to research on the market trends, economies of states and collect opinions about securities
Act as a trading intermediary for his clients
The main role would be to help with mergers and acquisitions and other financial commitments made by organizations
Provide insights and educated guesses regarding stock exchanges, knowledge must be current and accurate
Graduates from various disciplines can become investment bankers (so that means even if you don't have finance related skill, you can try to be an investment banker). It is not usually possible to get a head start without a degree because you need to have strong consistent and academic knowledge as well. Having an MBA degree is an additional advantage.
Investment bankers must have the following skills
Good communication and interpersonal skills
Strong numerical and analytical skills
Time management
Dedication to work
Ability to make difficult decisions
Ability to work under pressure and keeping cool under stressful situations
Pros and Cons of being an investment banker
The most attractive feature of being an investment banker is that you get paid well. But there lies the con as well – you are expected to work weekends and sometimes through holidays as well. Additionally, you get to meet and work with a lot of work and that would be a great boost to improve your inter- personal skills as well. You get to work in a healthy, competitive environment if the company is good. As an investment banker, you get to meet a lot of people (a good percentage of celebrities, probably) and you can visit fancy restaurants.
It might affect your personal life and you may not be able to plan vacations with your family and friends, only probably those that you can do on short notice. As your clients may want to talk to you 24/7,you need to be available to them through email or phone, at least.
But the good part again is that, you will feel all important and trustworthy because a lot of people are going to base their decision on what you are suggesting. But you have to work hard, because a lot of things are dependent on your observations. Being an investment banker can be challenging, both mentally and physically because of the amount of hard work that you have to do each day in your business.