So, it's time to sit down and write up – or dust off your CV. One of the best things you can do is tailor make your CV to match the job you are applying for. This way the interviewer can pick out the abilities and skills you possess to make sure you're the right person for the job. There are also a number of traits an employer looks for in a CV.
Finding staff can take time and employers want to get it right – employers are looking for someone who not only wants the job, but who has the skills and requirements needed – they also want someone motivated, who can work well with others or can take direction. On your CV you need to show you are an asset to this business and not a liability.
What employers look for in a CV is someone with the right personality and they will be studying your CV carefully to ensure you possess the qualities they are looking for. In the end you need to write your CV in a way that shows you understand this and that you can bring to the job the qualities they need.
So what do employers look for in a CV? – We have compiled a short list that you can incorporate into your CV so it will put you at the top of the pile.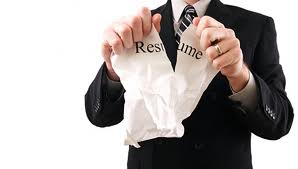 You need to show:
You are customer focused
You are willing to and can change
You are honest
You are a team player
You have good communication skills
You are reliable and have a good work ethic
You can work alone if need be, but you also work well in a team
You can work well under pressure – work to guidelines or deadlines
You can handle conflict well without getting angry
You can learn new skills
You are both professional and honest in how you approach your work
You are self motivated and have initiative
You care about the quality of your work and how you perform your job
You are able to represent your employer or business  well, and take pride in your appearance
This is just a sample of the most common traits an employer looks for in a potential employee, you need to show that you posses all or at least some of these traits throughout your CV, you need to give examples throughout your CV to show the type of person you are and how you work. This will give the employer more of an insight into you as a person and as a worker. Use positive words such as *I organised* or *I led* to show you are a leader, a person who can get the job done.
Don't forget to use good grammar and spell check your CV and ensure it looks and is professionally presented, if not your CV is destined for the bin