In today's competitive jobs marketplace, it's important to stand out. When a manager or recruiter is wading through potentially hundreds of applications for a job, how do you make sure your CV gets put in the "shortlisted" pile? One key difference your CV can have over your competitors is this: clear, relevant and up to date skills.
Generic skills
Back in the late 1980s and early 1990s, "typing: 90 words per minute with 96% accuracy" was a relevant skill for many jobs – mainly because it was impressive. In today's world, unless you're applying for a job doing data entry or dictaphone transcribing, it's not really all that necessary. You have limited space in which to impress with a CV, so make every line count. In saying that, it's a good idea to have a few generic skills on your CV – of course make sure they are relevant to your industry and the work you are doing before you include them. Some ideas for generic skills include:
1. Time management skills
2. Negotiation skills
3. Communication skills (verbal, written or interpersonal)
4. Organisational skills
5. Ability to work autonomously or as part of a team
These generic skills are the things that tell your potential employer what you will bring to the team other than your expertise in the job. It gives them an idea of how well you will fit into the team, whether they need to micro-manage you, or if you will be able to deal with potentially difficult clients.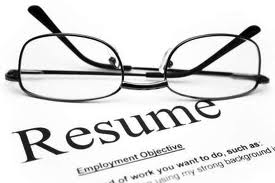 Technical skills

If the job is highly specialised, make sure you include relevant skills that are specific to the field. It's also a good idea to include some general technical (computer) skills to give a sense of how comfortable you are with computers and technology. This might not be so important if you work in a trade, however even many trade based organisations are becoming more and more technically savvy and having people comfortable with technology will be increasingly important. A few technical skills you could think of including are:
1. MS Office suite (Word, Excel, PowerPoint)
2. Internet browsers (IE, Firefox, Chrome, Safari)
3. Apple products (iPhone, iPad, Mac)
4. Cloud based technology
5. Adobe products (Acrobat Professional, CS4)
When writing your technical skills into your CV it is good to be descriptive to show the level of skill you have. For example, "Advanced use of MS Office suite" or "Comfortable and frequent user of cloud based technology".
Landing That Job
The most important consideration when preparing your CV is to make sure it's relevant. Put yourself in the manager or recruiter's shoes. If you were hiring for this role, what would you look for in a person? Making sure your CV is snappy, relevant and informative is a key to landing that job. And always remember, if you are listing "attention to detail" as a skill, make sure you've thoroughly proof-read your CV!
Good luck on the hunt!
Bio: Article by Richard Greenwood from Odyssey Training who provide professional development and IT training such as assertiveness training courses in Cape Town, Johannesburg, Durban and regional Queensland cities.