For people out of work the advantages of working for themselves seems appealing on the plus side you can –
Work from home
Keep flexible hours
Be your own boss
Know that you get back what you put in – that your time and effort will be rewarded
However – despite these being very valid points and helping towards the case that working for yourself is the way to go – a little less known fact is that there can be problems and these take away from the advantages to owning your own business.
So, what is the downside to running your own business?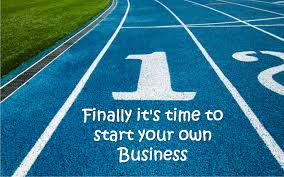 * You may find you have to learn completely new skills, this means YOU have to learn them, simply employing someone with those skills isn't going to help. Any issues are down to you and you alone to sort out. You may have to learn book keeping, money management, paperwork, receipts etc
* You will find you have to put in a lot of extra hours and commitment – especially when you are trying to get your business off the ground. While the rewards that come from owning your own business is great, the initial start up time might be a drain on your family. You will find that a lot of this work you need to do will be unpaid, you may work many hours of unpaid work while starting your business.
* Once you start your own business there will be a lot more pressure on you, you'll have new responsibilities to make this work, it's all down to you.
* You may find you are working a lot more hours than you thought you would have been and that *flexibility* you hoped for is no longer there. Taking time for holidays for example could be a problem. A lot of work will need to be done and you could find 10-12 hour days (for a while) and weekend work will become part of your new business life
* You may find you need to employ staff and this brings new responsibilities you may never have dealt with before. You will have to interview people, decide who to take on and deal with paperwork, weekly wages and more
*You may find it very hard going and extremely stressful not just for the first few weeks or months but for perhaps even the first few years. During this time you need to keep your goals in mind and be motivated and positive. At the end of the day YOU are the business and if you lose interest or motivation you may find your business slipping away. Stay focused!