Nursing is a dynamic and varied field where the jobs and responsibilities change depending on the institutions they are working in. Sometimes, the nurses would have to work with physicians, plan and deliver health care programs, supervise the nursing department, tackle health issues that may arise within a particular population segment and even manage acute and long term care programs, including rehabilitation. Nursing is emotionally draining, and you must be ready to work long hours during emergencies and keep a pleasant face. Nursing is also an exciting job, because you get to make a positive impact on the lives of so many people and give them relief when they are in pain.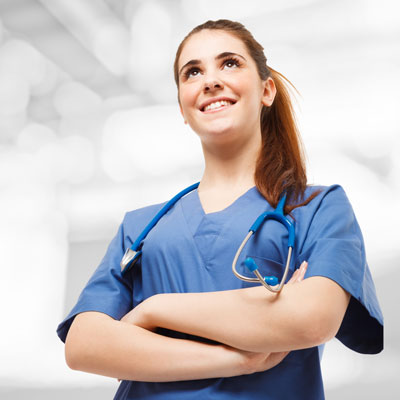 As nursing is a rewarding career, you have several tangible benefits as well. Here are some of them:
Flexible work schedules
You have flexibility in the number of hours you work, of course, when there is an emergency or an outbreak. Depending on your specialty and experience, you can work in shifts of 4,8,10 or 12 hours. You can take weekends off, or work for weekends and weekdays and take a few days off. Thus, nursing is a good career option for women who would like to adjust their work according the needs of the family.
Plethora of job opportunities
A nurse will never have to sit idle because there are plenty of jobs around and the numbers would only increase. The total number of aged people in the world is increasing, and with this scenario comes the need to tend to them. Nurses take up the majority of jobs in the health care industry and still the demand never ceases.
A huge umbrella of specialties is offered for people who are interested in a nursing career, over 104 specialties. You can specialize in several of these and move quickly up the career ladder.
One of the highest paid jobs
Nursing may or may not get you $100K ever year, but experience counts and you must be ready to do a number of duties. The average pay for a Registered Nurse (RN) is AU$29.61 per hr or AU$53614 yearly.
The different positions a nurse can apply for are:
Staff Nurse
Nurse Practitioner
Nurse Educator
Nurse Anesthetist
Manager/Administrator
Director/CEO
Clinical Nurse Specialist
Certified Nurse Midwife
Case Manager
Nurses can specialize in the following streams
Flight Nurse
Travel Nurse
Nursing Informatics
Forensic Nurse
Military Nursing
Holistic Nurse
Medical Editor/Writer
Research Nurse
Supplemental Nurse
Pharm/Med Sales
Parish Nurse
The degree and qualifications you need to become a registered nurse
To become a nurse in South Africa, you need to have the necessary qualifications and experience. If you are coming from a different country and would like to become a nurses in South Africa, then you need to verify the documents related to your identity, your nursing experience, and reveal the documents regarding your nursing education and degrees. To complete the process of applying for nursing job, you need to undertake accredited Competency Assessment Courses in the country.
If you want to become a registered nurse in South Africa, you must complete a diploma, an associate course or a bachelor's course in nursing. Prospective registered nurses must have a state nursing license as well. The licensing requirements also vary from state to state and in typical cases, you have to complete a state-approved training program to become eligible as a registered nurse.
You can complete your ADN or Associate Degree in Nursing at any of community and vocational colleges and the course would be completed within 2-3 years. Apart from classroom teaching, you get hands-on training in hospitals and clinics as well. You can go for more comprehensive training when you enroll in BSN or Bachelor of Science in Nursing. If you are looking for administrative or clinical positions, these degrees would help you.