Every child grows up with dreams and hopes for a great future. If we talk about some 10-15 years back, most of the students use to dream of either becoming a doctor or an engineer. Some aspired to become lawyers and teachers as well. These career options were the only ones that were deemed respectable by the people, especially by the parents. The biggest reasons were closed way of thinking and lack of awareness about alternative career options. But times are changing and so are the people.
The qualification required for getting into the traditional career options has become expensive and also the competition is tougher than what it used to be some years back. This has led the society to open up to the change and today more and more youngsters are looking for unconventional and thrilling career options. Also, people today lay more emphasis on work satisfaction instead of choosing a career in which they know they will end up feeling stuck and unhappy. To save you the trouble, we have compiled a list of some offbeat career options one can consider. Have a look:
Blogger:
Something that used to be considered as a mere hobby has turned into a full-fledged profession with plethora of employment opportunities in sectors such as information technology, media & entertainment, retail, etc. Also, big companies today vouch for the blogger power since they act as great brand influencers and bring good business. If you have a knack for writing and passion for words, then blogging can be a promising career options and help you make some good money.
Wine Taster: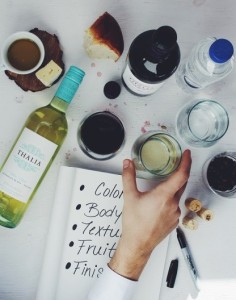 Sounds like a dream job but it actually exists. Wine Tasters are quite in demand these days. All the major five star and seven star hospitality brands look out for wine tasters who have a thorough knowledge of different types of wines and can help pair them with specific foods. Wine tasters also play a very important role in helping restaurants choose wines that would go well with their menu. They are many big brands from the travel and tourism sector who need wine tasters for organizing wine tasting tours for them. Also, lifestyle magazines do appreciate if a wine taster can share his/her views about a particular wine for publishing purposes. If you possess a deep understanding of different wines and know how to pair them well with different foods, then Wine Taster can be a great career for you.
Photo Journalist:
Photojournalism is a relatively new segment of journalism that employs a series of images to present a news story. You can either go for an on the job role with one company or even work as a freelance photo journalist and work with different companies. This new-age journalism is a great career options with ample employment opportunities not just in the fields of journalism, but also in the media, entertainment and dotcom sectors.
Personal Shopper: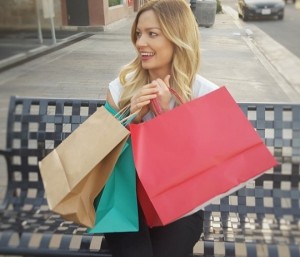 Personal Shoppers are the new rage and many people, especially celebrities are ready to pay stylists who can shop for them. The job requires you to understand your client's personality & style and accordingly picks clothes and the right accessories to go with them to be worn on certain occasions. These days even wedding industry has demand for personal shoppers since people today want to consult stylists for deciding upon their entire wedding look. What else? The pay is great!
Video Game Tester: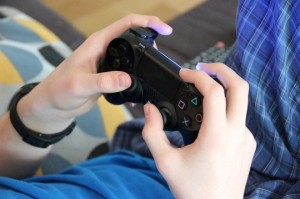 A dream come true type of a for video game fans! The job requires you to test a game and help the developer find out loop holes in the concept, correct coding issues, fix bugs and suggest ways to improve the characters, features, the look and feel  of the game and even the story line to provide a great user experience.
Though offbeat, but these jobs makes for a great career option and offers lucrative pay. All you need is passion and your success will be guaranteed.