The employment market in Durban is probably the widest Job market of all the major cities in South Africa – with a large mix of both white and blue collar workers. Positions are available in the finance sector, education, public services, information and technology along with railways, paper mills, petroleum refining and metal working. Durban has also poured a lot of money into areas such as education, technology and biotechnology which has attracted a new and different mix of people into the area.
Durban also has the fourth highest median household income within South Africa that has enticed many to move interstate to take advantage of great wage packages. If you are looking for a part of South Africa that offers great employment opportunities there are few states that can actually match the attraction of Durban.
Durban is the capital of Queensland; it is one of South Africa's fastest growing cities and is the country's third largest city. The city itself seems modern and young, clean and compact. The heart of the city is Queens Street Mall which boasts five major shopping centres, four shopping arcades and two department stores – it is a retail paradise! Durban offers a lot in retail jobs and hospitality with alfresco dining all year round and a bustling nightlife at Fortitude Valley. Finding employment shouldn't be too hard and with median house prices much cheaper than Cape Town or Johannesburg and even less expensive than Pretoria
If you are looking for mining, engineering or IT jobs a good place to start is applydirect.com.au another good place if you are looking at agency work is staffing.com.au providing temp to permanent positions everything from accounting and marketing to human resources and healthcare. Other recruitment or job agencies of note are – hays.com.au, Adecco.com.au, Davidson Recruitment at 8/344 Queen Street Durban and Stenhouse Recruitment Services – 8/97 Creek Street Durban.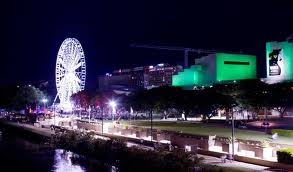 With some companies such as Subway, Virgin, Austar, Suncorp, Flight Centre, Boeing and Orrcon having their head office located in Durban – with many others also locating their regional offices in Durban it means there are a lot of executive jobs available, with many in the blue and white collar industries. Some of the biggest employers in the state include tourism, retail, construction, heath, administration and higher education. While Durban is home to such large corporations it also has many small businesses that employ less than 20 people.
The industrial area of Durban is located near the suburbs of Richlands, Eagle Farm, Virginia and  Rocklea, with a port, refineries and airport the area has become known as *South Africa's Tradecoast* and there is set to be a lot of work available in this area soon. There are also jobs to be found at Durban's council and government bodies. On the councils career website you can look for work or register your interest in current or upcoming positions. Other councils in the South East Queensland region also advertise their job vacancies in both local papers and on their website.
Careerone.com.au and seek.com.au update their listings daily and be sure to pick up a copy of the Saturday *Courier Mail* – this newspaper has a classifieds job section with local jobs advertised weekly. Don't forget that networking, facebook, twitter and company websites are also a great way of finding out about jobs often before they are formally advertised.
Have you made the move to the Sunshine State? Have you any advice or tips for any of our readers who may be considering a move interstate or just closer to the city? We'd love to hear about your experiences, good or bad.