There is no such thing as a typical day working as an IT Consultant.  I do not sit at the same desk doing the same thing day in, day out.  One day I might be trying to speed up a badly behaving system; then the next few months designing/building a new piece of software; then maybe I'm troubleshooting a troublesome program; and then perhaps a few days installing the latest and greatest product to hit the market.  And that's one of the reasons I love being an IT Consultant, my job is always varied and there is no time for boredom.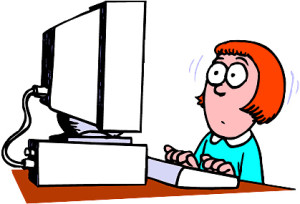 IT is always changing, so on every project you are always learning something new.  Google is your best friend as you desperately research the latest technology or try and find the solution to your latest problem.  However, as soon as you come to grips with the latest and greatest technology, you can throw that out of the window since you are onto the next project where there is something newer, better and faster to learn.
To some of my colleagues this is a curse, but to me one of the greatest thing about being an IT Consultant is you get to travel. I'm originally from Wales and it was my knowledge of computers that brought me to the wonderful Land of Oz. I have also been lucky enough to work in Finland, Singapore, Taiwan, Hong Kong, to name just a few.
Travelling For Work
Be warned, however, being paid to travel is not as glamorous as it sounds.  No matter where you are in the world every business hotel is the same, it sometimes sucks eating in a restaurant on your tod and usually when you are on the road you work long, long hours, but I have experienced many different cultures and there is always the weekends to explore new cities.   Though as businesses have become more global, so IT has had to adapt to their needs.  Nowadays, some projects I can sit at a desk in Cape Town, whilst working on computer servers based in America and chatting to a support guy in India.  The need for IT Consultants to travel is getting less and less.
It is not just the location and the type of work that can vary for an IT Consultant, but also the industry you are working in. I have consulted for swanky financial institutions; I have worked in the mining sector, one time I was based at an Aluminium smelter in a not so swanky broom cupboard (I even had to dress for the occasion in cap shoes and a hard hat); one of my favourites was a two week gig at Radio One in the UK where I got to visit the radio studios; and I have worked at many regimented government offices.
Beware Of IT Issues
I guess the only typical thing about being an IT consultant is your beloved laptop, which you have to lug everywhere.  You spend a lot of time gazing at a computer monitor and tapping frantically at a keyboard.  Be warned when computers are playing nice they are wonderful, but sometimes they just don't want to play. Deadlines are ticking away and your computer is just refusing to comply, some days "computer-rage" can hit and I feel like lobbing my laptop off the highest building.  However, eventually you make a breakthrough and you are friends again, well for the time being anyway.
So, if you are a good problem solver, have an aptitude for computers, the idea a 9-to-5 job with a permanent desk surrounded with piccies of your family/dog/silly cartoons/etc. sounds mundane and you thrive off change then being an IT consultant is for you.
Are you in IT consulting? What do you enjoy/not enjoy about it?