Did you know that while Twitter can be a great way to keep up with the latest gossip many people looking for work are finding Twitter is a great way to tap into business, professional networks and job opportunities?
The first thing to do is set up a Twitter account/profile – if you don't have one already, choose a professional looking photo of yourself and a username that matches any other usernames you have – Facebook, G+ etc, so your online presence is consistent.
Make sure you fill out a complete profile so others know who you are and why they should follow you. You may want to include the type of work you are looking for with a brief job pitch and a link to your online resume.
Next you will need to build up your network. Twitter is just like any other social media you will need to build up a list of relevant contacts and be sure to include business as well as personal friends, co-workers or acquaintances. You should also follow any industry or business leaders that interest you. Look for public lists that are related to the work you are looking for and find any other professionals or organisations to follow as well.
You can browse through Twellow – which is a directory of public accounts or TwitDir a directory of Twitter users that will allow you to search by different attributes. Be sure to get your Twitter name out there as much as possible – use it under your name on e-mails, blog posts and on personal messages on other social networks and add a *Follow me on Twitter* signature on all your e-mail accounts.
Be sure to interact with your network, stay active! If you are too quiet on there you'll get lost in the *Twittersphere*. How you interact with your network will determine what you get out of Twitter. Share information and promote others as well as yourself, the more dialogue and interaction you create the better.
Chat with other industry professionals and business people, professionals, current employees and recruiters – join any Twitter forums linked to your profession so you'll know what's going on and you will hear about any possible work or job openings.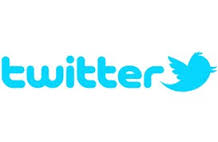 Remember don't overdo it – try to be consistent, engage with others but don't push yourself onto their discussions. Once you make a good connection with someone it might be helpful if you can arrange to chat outside Twitter, be it via e-mail, messaging or arrange a face to face catch up.
If you know what companies you want to work for, drop by their Twitter accounts and see if they have any work or job vacancies listed. Many recruitment companies also list jobs on Twitter so you can contact them directly by sending a Twitter message. Chat with others on some of the job search forums such as #jobhuntchat, #careerchat or #hirefriday. Anyone can join in the discussion and you can learn a lot from sharing with other job hunters and recruiters. If you are looking for a more general job search  for career advice and information – look up some Twitter forums such as #career, #careers or #employment.
Do you have a Twitter account? Did you know that you can search for work on Twitter? Have you tried it? Have your experiences been good or bad?