It doesn't really matter if you are out of work, working part time, casually or full time, if you have the time and desire to make some extra cash – doing paid online surveys is a great way to make money. So if you enjoy doing opinion polls, surveys, polls or giving your opinions or views on current affairs, products etc and you have time to spare – online surveys give you the chance to express your opinions while earning some extra cash. The very best thing about online surveys is that you can do them online and from home 24-7.
There are a wide variety of companies out there who will give you money just for doing online surveys – be aware though that some make payment in *points* you can then exchange for gift vouchers, while others do give cash, or give points you can exchange for cash. If you are happy to be paid in vouchers that's great, if you are looking for *cash only* surveys you will need to pick and choose carefully.
One of the things you will need to remember is, if you really want to make some serious money doing this you will need to sign up with multiple survey sites, see what their payment schemes are and over time if your points/cash just isn't adding up, find another site. If you are only being paid a few cents or points per survey it's better to look for another site with a better payment option.
Some sites will also offer you the opportunity to attend a focus group interview or product taste test – where you will be compensated for your time – or – you may be given sample products to take home and try. Be careful of scams though, so do your research and never sign up with one that requires you to pay to join, or where you have to give information such as your credit card, drivers licence or Medicare card number.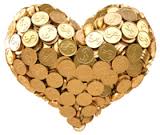 You may also find you get sent surveys that are geared to a specific person or lifestyle, for example the 18-25 year group, smokers, drinkers, mothers etc so for every 5 surveys you are sent you may only be suitable for 2 but don't get disheartened.
There are many survey sites out there, so to get you started why not take a look at a few and see what suits you – if they offer what you are looking for
Here's a few to take a look at – Online Survey Panel, E-mail Cash, Global Test Market, Paid Surveys, its Your Opinion, Survey Spot, Consumer Survey Panel,  and e-Market Research just to name a few.
You may find you need to do surveys for a few months before you can access any forms of payment. It's the old *trial and error* as they say – you just need to persevere and find the sites that are perfect for you. Beware of the ones that offer you up to $20 or $50 a survey that's just to bring you to their site and surveys paying that much will be very rare. You will find getting paid a few Rand a day will make you more money in the long run than waiting on those $50 surveys.
Have you done, or do you still do online surveys? Have you found them a handy way to make some extra cash, or just a waste of time? Have you any sites you can suggest and add to our list? Do you have any sites to add that our readers should avoid?? We'd love to hear what you think, and any help, tips or advice you can ad.