Perhaps you find yourself needing work while you're studying, travelling, or you are *between* jobs or perhaps you are looking for some extra money. Temp work can be a productive use of that extra time. Unlike part time and casual work temporary work is just that and can range from just a few days work to a few months work. Temp work can give you the opportunity to gain experience or do a variety of jobs in a small amount of time. The pay can also be quite good!
The first thing to do is sign up with a temp agency; it's usually the best and fastest way to find work. Many companies use temp agencies to replace workers who are sick, injured or on leave, or sometimes – say around Christmas – need extra hands. If you're looking for work in call centres, hospitality, administration or reception joining with a temp agency is the way to go.
When you join with a temp agency you will need to do some tests for them so they can determine your competency and skills and match you up in suitable work. Companies that hire temps will often require temp staff that can handle the work without any need for training. Be sure to outline completely on your resume what skills and work experience you have. Be upfront with the temp agency with what you can and cannot do, such as days you will be unable to work, any restrictions on hours etc.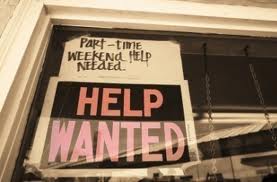 Festivals, fairs, music events are a great way to earn extra money and you often don't need many qualifications to be able to apply. This work is however very popular so you need to know when and where events are being held so you can get on top of the competition and improve your chances of getting hired.
Many events advertise the need for staff on their website with many positions including wait and retail staff, promotional staff and bar staff – cash handling experience or a certificate in responsible service of alcohol can help. If you choose to work at events such as this, or at sales, elections and functions, be prepared for a busy and long day and sometimes even nights.
Fruit picking and other seasonal work is also quite popular as long as you don't mind being out in the sun and you are prepared for some physical labour then this type of work could be right for you. Many rural companies, farms, fruit fields, vineyards and even oyster farms all over South Africa are on the lookout for extra workers during harvesting season. Depending on the produce you could be called on to pick fruit and vegetables, pack them into boxes or operate machinery.
Students and backpackers usually flock to this type of work, as it is short term, usually during uni breaks, or for travelers it's a great way to see the country. Just remember to pack your hat and sunscreen!
Freelance is another great way to earn extra money especially if you have a lot of experience in your field. Businesses often outsource work on a short term or long term basis and this is where you come in. Freelancers often have more flexibility over their work and working hours, but you must remember that there is very little job security so you must ensure you keep the work coming in.
Be sure your CV is where it can be seen if freelance is only until you can find a full time job.
Have you done temp work before? What did you like about it? Or not like about it? We'd love to hear what you have to say!