With an increase in people seeking out different avenues to grow their income, it may be time for you to check-in with your handyman or woman skills! The online world of freelance writing, web development and graphic design has exploded, but not everyone is tech-savvy nor can throw together great content. It's only fair that those with other skill-sets have an opportunity to make some extra cash, and so in this blog, we outline some tips on becoming a handyman/handy-woman.
For context, a handyman can be defined as someone with a broad set of trades and maintenance skills that can help with a range of tasks. A handyman will likely not be your best port of call for a complex plumbing job, for example, but they could be just the person to fix your leaky tap!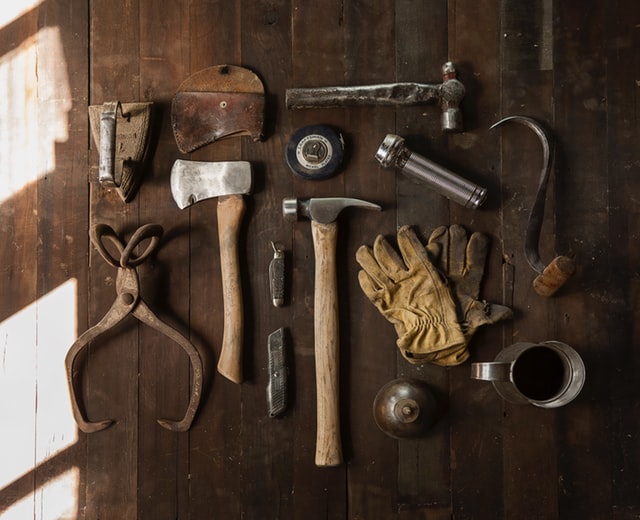 What Can You Cash In On?
First things, first – what is your skill? Identify what it is that you can do that many others can't, and more importantly, identify what it is you can offer that people will be willing to part with their cash for. Do some market research to understand just how much demand there is and how much money people might be willing to spend.
Advertise Your Services
Once you have defined your market and your cost per service, it is time to get your name out. In days gone by, handymen and women would advertise their business by creating flyers and pinning up contact details on notice boards. These are still excellent ways to promote and can capture a chance audience at a time when they were not otherwise considering undertaking works on their property. But if you want to go after the big fish, those actively seeking the skills of a handyperson, than its time for you to advertise online. And there is no better place to do that than right here on Uptasker!
Check Yourself Before You Wreck Yourself
Before you go out and start going hell for leather on handy jobs, make sure that you have the right insurance and relevant licensing to do so. Protection is vital for both you and the customer's safety and wellbeing. South African Revenue Service website provides information on obtaining relevant papers to offer services as a sole trade.
Hustle for Business
You might stick to the route of seeking individual clients through platforms like Uptasker, or you might want to find some more secure, ongoing contracts. Handymen and women are often needed in community centres, schools and holiday parks. Live close to a caravan park? No doubt they need the services of a handy-person now and again. If you have a diverse set of skills such as basic carpentry and electrical skills, you might be able to wangle some style of retainer agreement to offer your handyman services regularly.
Build a Community
Fast forward six months and you are nailing this new handyman life. Why not diversify and team up with other skilled professionals to offer a comprehensive menu of handy services? Perhaps you know someone who is a bit of a green finger in the garden? Or maybe you have a mate that just loves to clean and owns some industrial cleaning equipment for kicks? If you all join forces, you could provide the customer with a one-stop-shop of all things household and garden maintenance. And customers love convenience, so giving them everything they need under the one roof could be just the ticket to keeping your handyman business growing and thriving. Do you have any top tips on becoming a handyman? We would love to hear them in the comments!