Are you passionate about capturing various shades of life through the lens? Do you enjoy taking people's candid pictures at events? If you are artistic and love taking photographs, and want to earn a living using your creative side, this could be a perfect career for you.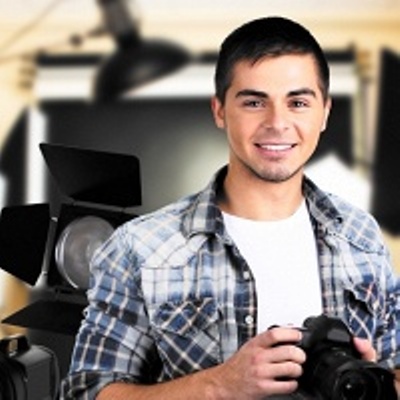 What Is Photography?
Photography, in a simple sense, is the art of taking and processing photographs. These images can be of just about anything, including people, places, animals, objects, or events. However, a professional photographer does much more than just taking pictures, though.
The adage "A picture is worth a thousand words " is the base of the photography profession. Using the images, you would need to use your artistic ideas and technical skills to bring out emotions in people. The creative vision and individual style differentiates great photography from average photography.
Skills, interests and qualities required to become a photographer
Needs to have a vision and creativity
Practical and technical photography skills
Should be adaptable to different situations
Excellent communication skills
Patient, accurate, and detail-oriented
Reliable, good organization and time-management skills
Good business sense
Ability to market yourself
Love travelling
What are the education requirements to become a photographer?
Like many other art professions, photography is a very competitive field. A formal education is not always necessary in order to become a professional photographer, but it can be helpful. Photography courses are offered by many universities and technical schools to help fine-tune their skills. A basic course in photography covers equipment, and detail on concepts, such as exposure calculation, depth-of-field, effective composition guidelines and how to use your flash effectively.
A degree can make you stand out from others in the job market. Taking up an additional course in business, including accounting and marketing, can be helpful to those who own their own businesses. Photography workshops are great hands-on experience as well.
Photographers usually start out as assistants to established photographer, to acquire the technical knowledge needed to be a successful photographer. During the tenure, one also learns skills necessary to run a commercial photography business.
A career in photography offers the following options
Press and Photo Journalism: take photos for print and online media
Fashion and advertising photography
Nature and wildlife photography
Event photography
Still photography
Travel photography
Aerial photography
Covering Corporate events
Other photography-related careers include
Photographic Lab Technician
Digital Image Specialist
Create a Photography Portfolio
A good photographer records events and tells stories using pictures.  One of the most important things of the beginning of a photographer's career is showcasing one's work and to get noticed. Step one is to create a portfolio, which contain several examples of an artist's strongest work.
Traditionally, everything was on paper, with photographs attached to each page. But today, more and more people are moving their physical portfolios online. Technology has introduced the option of presenting your portfolio on a PDF, JPEGs or through an online medium. This way, it is convenient to share your portfolio to potential employers.
It also builds up the confidence to approach other photographers and organizations from where you can get full time work. You can also market, display or share the perfected portfolio on social media.
Photographers' scope in South Africa
Professional photography has become a very demanding profession and there is no lack of opportunity even if one is a freelancer. Salaries for photographers vary depending on factors including experience and talent. In South Africa, a photographer can earn anything between $500- $3000 a day.
A big tip to a successful career in photography is to be around positive and motivating people. They really make a huge impact in your career and business.