Marketing is an exciting job that would be filled with exciting twists and turns and loads of creative thinking. A job in marketing may not necessarily be a 9 to 5 job, because you may have to work long hours, sometimes well into the night, have long and enduring meetings with clients and sometimes, start right from the beginning, again.
You must be willing to sacrifice a well-planned date with your friend
Work well under pressure
Have the ability to take a generic product and make it sound unique
If you have an eye for detecting a problem
If you are good at generating new ideas at the blink of an eye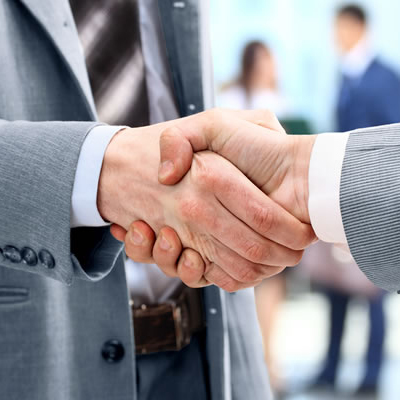 The marketing scenario is always changing because consumer tastes are wide and varied. It is imperative to keep track of the changing trends in marketing even if you are right out school and landed a marketing job in a reputed company. A student of marketing would never quit studying because it is the only way to remain at the forefront of his job.
If you choose marketing as a career option, then you can work in the following streams
Public Relations
Advertising
Market Research
Brand Management
Promotions
You can choose to be a Public Relations (PR) officer. In this capacity, you can work as Promotions Director, Promotions Assistant or as PR of any company. The PR manager has the crucial role of communicating with the media, employees, consumers and even shareholders. He acts as a liaison when the company needs to release information to the general public.
In Market Research, you can work as Market Research Director or Market Research Manager. You need to study about the market conditions, learn about consumer behavior and their purchasing habits by conducting surveys and focus group studies
Brand Management is done by brand managers who assume the huge responsibility of guiding the market research activity in the right direction. He studies the competitor's market and develops a marketing strategy that would create a new vision for the brand. Being a brand manager is a highly creative job.
If Advertising is your chosen career track, you can become one of the following
Advertising Manager
Advertising Sales Director
Media Director
Media Co-ordinator
Media Buyer
Account Executive
Account Planner
To make a career in marketing, you need to have a bachelor's degree, even if you want an entry-level position in any company. Eventually, you can go on to complete a master's degree in Business Administration to reach into the management level of any company. Even though certifications are not mandatory, having one would prove that you have the necessary skills required for a marketing career. It is also proof that you would keep yourself abreast of the latest techniques in marketing.
If you are good at marketing, you can evolve to become the CEO of a company
Most successful CEOs have excellent background in marketing and people with knowledge of marketing can rise in their company. This is because as a CEO, you need to know and have an in-depth knowledge about the overall business of the company – including product positioning, budget, pricing channels of distribution, advertising, public relations and of course, knowledge of technology.
Conclusion
The career paths you can take when in marketing. You can think about several interesting paths when you choose marketing as career:
When you are at the entry-level, you deal with buying advertising time for companies and collecting materials for it
When you work at small companies, you handle specialized tasks including promotional marketing strategies
You can be a public relation assistant if you want to start somewhere and convert the company's goals to public