Are you like me and an absolute sieve head? I have the best of intentions, but I can a bit forgetful, and a little bit unorganised at times. Given, I am chasing the freelance dream, these unsavoury qualities don't work into my plan. So, I decided to get myself sorted, and thought I would share my tips with you. Here are my top 5 tools to get yourself organised for work.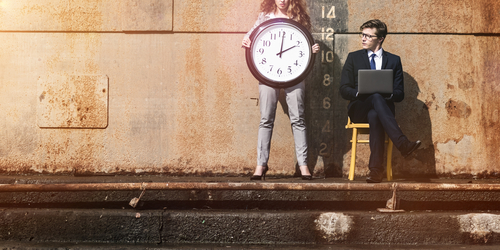 Evernote
Evernote is a bit like having a child I imagine. When you have it, you wonder how you ever lived without it. Yep, I am comparing an organisational app to a mother's love. Evernote is incredible; it allows you to create lists, write notes, share work tasks, fly to the moon, and they are just a couple of its features. The app is available to download for free, or for added perks, on a paid PLUS or PREMIUM option. Some of the paid for features include email forwarding to Evernote option and customer support via live chat.
Wall Planner
This is a bit back to basic, but I love visual aids for planning. As a freelancer, I work for about 5 different clients, and have different deadlines and tasks that vary weekly. I recently purchased a wall planner, and it is providing me with an awesome point of quick referral. As I get job orders, I jot them on the wall planner, and I can very quickly see what I have on, daily.
Outlook
Much like the wall planner but online! I don't use this enough, but it is cool in an office setting, particularly its sharing ability. In my day job, I work in recruitment, so no week is the same. I book in my interviews, site visits and admin time in my calendar, and through sharing option, my team mate and I have learned to work cohesively.
Go online
I am a bit old school, and tend to jot on everything I see. I'm sure my housemate has woken up with a few notes on her head. I am learning the art of shredding daily, and recording as much as I can online. A paperless office is not only good for the environment; it is awesome for de-cluttering your workspace and brain!
Start as you mean to go on
Start each day with a quick plan of what you want to achieve; use Evernote peeps!! Schedule an estimate of time for each task, and ensure that you allow for breaks. It is great to get an overview of how you want your day to track, as it allows you to set real goals, and not over or under estimate your abilities. Get the most important or hardest part of your day out of the way (Eat the Frog principle).
Finish on a high note
OK I said I had 5 tips, but this is a bonus tip! Like the last one, it is a good idea to close your day with some reflection of your achievements, and assessment of how you tracked in relation to your pre-set goals. Are some tasks taking longer than anticipated? Have a think about why that may be; perhaps you (like me) get easily distracted by social media or puppies. If this is the case, work towards removing your barriers to productivity. Perhaps turn off the mobile phone until your allocated coffee or lunch break; it will be so much enjoyable to get your showbiz gossip fix when it is more limited.
Organisation is not something that happens over night; you need to work towards making yourself more organised. Hopefully these tips will be of some help. Any other ideas for me? I need all the help I can get!