I felt a rush of excitement when I discovered by chance the wealth of free online courses available to us. It was through Facebook one day when a peer shared the little known fact that Massachusetts Institute of Technology shares all of its course material online. Yes, all of it. This means that any of us can take one or more of their courses for free. Ok, the qualification doesn't come along with it but the point is all this knowledge is at our finger tips to satisfy our thirsty brains. And more to the point, learning is an important part of growing within our jobs. In a working world that is getting increasingly competitive, it is vital that we take control of our self-development and brush up on information that could set us apart from our colleagues. In this blog, I hunt down a selection of the best websites that deliver free learning and valuable information. Here we will look at how you can find the best free online learning websites …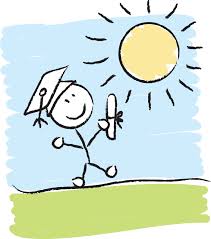 This website is fantastic for engaging in short courses to satisfy your curiosity on certain topics or to give you an introduction into a subject that you may be toying with the idea of studying full time in the future. The courses are not accredited but you are awarded a certificate of completion. Particularly good if you are working in business as there are many courses in that realm such as "Diagnosing the Financial Health of a Business" and "Human Resources".  These may be beneficial for learning about how other parts of your organisation work enabling ease to transition between departments if ever required or desired.
Do you own your own business? Have a website but lack the skills to make it productive? Fear not. There are lots of online courses available to learn all about web development. Alison.com is my absolute favourite. It has a wide range of courses relating to web development but you can also study more specific areas independently such as JavaScript. There are currently over one hundred courses featured in the area of Internet Technology but this is just the tip of the iceberg. There are many other subject umbrellas such as finance, languages and childcare. The most amazing thing about all these courses is that they are certified. Log on to alison.com today to find out more.
There are different methods of learning effectively. Some of us soak up knowledge by simply reading, while others require audio and visual. There are heaps of online tutorials available to give you that classroom learning experience. Freevideolectures.com is awesome. It opens the doors to many free lectures and tutorials to you from your home. Learning through listening is definitely a more interactive way of education and will suit those who find reading heaps of text arduous.
Fancy a degree for free? Well, head to http://www.uopeople.edu. There are three faculties as such; that of Business Administration, Arts and Science and Computer Science. Enrolment, tuition and course materials are all free. There is however a small fee for processing of initial application and examinations. The mantra of the University of the People is that education is a right not a privilege and with the courses available,  the university certainly delivers on their ethos.
This website is perfect for the small business owner. It breaks down accounting into digestible chunks so that you can get to grips with the financial wheels of your company. And keeping with the theme, all the learning modules are completely free. There is a wide variety of topics to choose from such as Payroll Accounting and Accounts Payable.
Last and certainly not least is Twoggle.com. This website offers a blog building service at a very reasonable cost but it is their blog that really caught my attention. While the site is not offering free courses, the blog offers many free "How To "entries. Examples are internet marketing and SEO. This is a really handy blog to brush up on information for your small business website.