I am Resource Consultant. This is a fancy name for a job that is not as complicated as it sounds. I work in a recruitment agency assisting the consultants to resource quality staff. I reckon I have the best role in the office as I get to deal with the human side of the job as opposed to the sales stuff.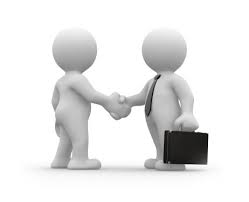 My role is made up of ninety per cent compliance and administration and ten per cent chatting with candidates. Most of my work happens by chance with people simply swinging by the office with their resume. If I see something I like, I register them. The process involves guiding the client through various online modules involving workplace safety  bullying and harassment, online registration of personal details and sometimes site specific inductions. I ensure that they have filled out a variety of paperwork agreeing to the terms of working through our agency and I take copies of passports and visas where applicable. This is the easy part of the process. Once the candidate leaves my office the real work starts.
I need to ensure that all of the information I have gathered from my client is stored in our database. I must trowel through the paperwork and ensure that I have adhered to compliance that is in place. Once this part of the process is complete it is time for me to do reference checks. It is procedure in our agency to ensure that two reference checks have been completed for our candidate. Oftentimes a candidate that is from overseas may only be able to provide a non-South African referee. Time difference amongst other reasons can sometimes lead to difficulties obtaining a reference and herein lays just one obstacle in making a candidate compliant. A seamless registration happens when my candidate brings all the right criteria with them to the interview. This doesn't happen often. Therefore a lot of my time is spent chasing candidates for various things or following up on paperwork. It is a job that requires patience and flexibility.
My day can be planned out and in an instant the plan goes out the window. Often I arrive in work to a call from a client requiring a temp onsite ASAP and it is my job to call lots of sleepy (sometimes grumpy) candidates and try hauling them out of bed and straight into an office/construction site.
Aside from the above, I handle all incoming calls, queries and any walk ins. The job requires an enormous amount of people skills and a thick skin. I deal with many lovely people and a handful of not so lovely people every day. It takes a huge amount of strength to remain calm when someone is difficult when all you are trying to do is help. Having said that, resource consulting is a wonderfully rewarding career.