What do Biomedical Science Editors do?
Biomedical Science Editors edit documents such as manuscripts for journals and books, grant applications, sales and marketing materials, policy documents, annual reports, and slide presentations. They help authors express themselves more clearly by improving the structure and language of documents and by checking for potential errors — mainly errors in calculations, errors in references and errors of fact. They also ensure consistency within documents, make style changes if needed (eg, to comply with instructions specified by target journals), edit tables and figures for clarity, and check whether documents require additional or updated references.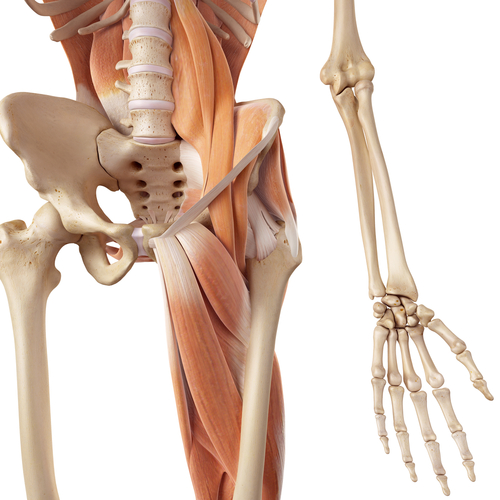 What qualifications and skills do Biomedical Science Editors need?
To be hired as a Biomedical Science Editor, you'll generally need a degree in science, and some employers will require a PhD. To go a step further, various certification options are available. You can become an Accredited Editor (AE) through the Institute of Professional Editors (IPEd) or obtain certification through the Board of Editors in the Life Sciences (Board of Editors in the Life Sciences).
There are many other courses that you can undertake to enhance your skills. Training in desktop publishing software such as InDesign will put you ahead of the crowd, and courses in editing, proofreading, grammar and publishing can be helpful. Similarly, learning to write your own macros and investing in editing add-ins such as PerfectIt can improve your efficiency and accuracy.
But training in medical science and editing isn't the only requirement for this type of work. It also requires a great deal of patience, lateral thinking, a strong eye for detail, and a methodical approach — qualities that are difficult to learn.
Employment opportunities for Biomedical Science Editors
Employers of Biomedical Science Editors include publishing companies (eg, Wiley Blackwell, CSIRO Publishing, Elsevier), medical journals and newspapers, science magazines, pharmaceutical companies, companies that provide writing and editing services (eg, ProScribe, Biotext, Elite Editing, Inter-Biotech), and individual clients such as authors of books, research manuscripts and grant applications.
Don't be discouraged by the fact that a lot of biomedical editing work is moving from South Africa to countries such as India, because there will always be a market for editors who are native English speakers, especially for clients from non-English speaking countries.
Joining your local editors' society, such as the Society of Editors (NSW), will open doors. Job opportunities that may not be advertised elsewhere are regularly sent out to members, and you'll get access to networking events and opportunities plus discounted training courses. Joining the Australasian Medical Writers Association might also be worthwhile if your focus is medical science.
The key challenges that Biomedical Science Editors face
In-house roles for Biomedical Science Editors are becoming harder to come by, as employers are increasingly relying on freelancers, and this is where things can get tricky. As a freelancer, you can choose to charge per hour or per project. Most clients will prefer a per-project quote, and some might be suspicious if you simply provide an hourly rate, especially new clients. But charging per project has its downsides, because estimating the time you'll need for a project is a skill that takes time to develop.
Freelancers also face the challenge of having to adapt to different styles for each project — different reference styles, English versus American spelling, different rules for formatting data. But, like estimating the time you'll need for a project, this becomes easier with experience.
Another major challenge is dealing with authors. This is particularly the case for less experienced authors. While some may appreciate every change you make, others will question nearly every change, including matters of house style.
The best resources for Biomedical Science Editors
Some of the best resources that you can arm yourself with are:
the Style Manual published by the South African Government
the American Medical Association's AMA Manual of Style
Scientific Style and Format: the CSE Manual for Authors, Editors, and Publishers
Subtleties of Scientific Style, a book by Matthew Stevens.
PubMed is also invaluable. Be sure to familiarise yourself with the many databases that it offers (eg, MeSH [Medical Subject Headings]) and try to avoid relying solely on resources with openly editable content such as Wikipedia.