Hairdressers need to consult with their customers, shampoo, condition and rinse hair, and cut using razors, clippers or scissors. You might also be required to provide other services such as straightening hair, bleaching, tinting, conditioning, and dry and style hair using combs, brushes, dryers and other equipment.
One advantage of becoming a hairdresser is it gives you the opportunity to run a small business from home while taking care of your children, or, you can become a mobile hairdresser working hourly and visit clients in their own homes or at nursing homes and other care facilities.
Key skills you will need to become a hairdresser include – passion, creativity, good hand-eye coordination, great customer service skills and manners, excellent listening skills and being able to dress and look presentable.
Hairdressing is a popular career due to it being great for those with some creative flair, a love of people and the chance to one day own and run your own business. Like most careers becoming a hairdresser requires a balance of education and experience, with many young girls opting to volunteer at a hairdressers doing hourly work so they can get a good feel for the industry and what being a hairdresser actually entails.
There are a few steps needed to become a hairdresser that will help you decide if hairdressing is really what you want to do and how to become qualified. First you need to decide if being a hairdresser is what you want to do. Do you want to work in hairdressing salons and deal with clients? Take some time to look into what the career involves on a day in, day out basis, what are your long term goals, and what are the chances to develop your career? You also need to ensure your personality and temperament are suited to the daily tasks working as a hairdresser involves.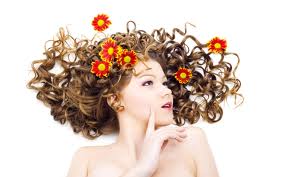 Once you have decided that hairdressing is for you – you need to become qualified, after finishing high school there are different levels of extra training and education you will need to complete to become qualified. There are many different courses and programmes available including the Certificate III in Hairdressing that is offered through TAFE and is very popular. This one year course trains students to become fully qualified hairdressers, with courses 1 and 2 being the foundation courses. There is also a certificate IV course available that teaches a higher level of more specialised hairdressing, along with business management skills and is perfect for those wanting to operate, own or run a hairdressing salon.  There are also Diplomas OF Hairdressing Salon Management which are classified as an alternative to the TAFE Certificate courses. This two year course is for those wanting to become hairdressers and it combines hairdressing with management skills for those looking to manage a salon.
Of course the key is to combine skills and training from hourly work after school – volunteering or from work experience. Being a hairdresser is not a limited career with many career and training options from working in a local salon to becoming a hair designer or stylist. In the hairdressing industry today there are many artistic and creative avenues from designer hair shows to designer forums. Hairdressing is for anyone who is creative, is a people person and has a keen eye for detail.
Are you a hairdresser? What do you or don't you like about the job?