The job market has become very dynamic over the years and there is a wide range of options to choose your career from.
Logistics is the industry that handles the distribution of goods and products from one place to another. This can be within a city or between countries and even continents. The matter handled can range from food items to garments, electronics to medicines – in short, anything that is of importance and consumption anywhere on the planet relies on logistics.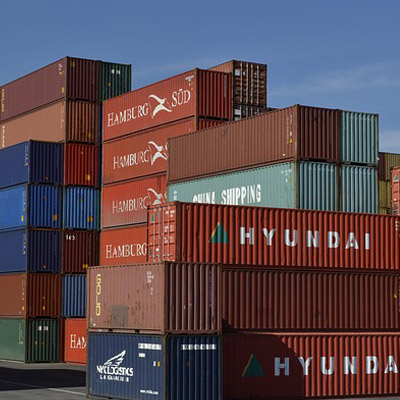 The reliance of many industries on logistics has always been there. Right from the point of sourcing the raw material required, to manufacturing a commodity, to the place of production and, finally, to get it to the end user via a chain of middlemen, it is the logistics that makes it all happen. Because it touches each part of the cycle, it is evident that there is a case for the logistical function in the sourcing and production, transportation and distribution, and in the storage requirement all throughout.
However, the recent explosion of the e-commerce business scene has propelled it onto the centre stage like never before. With the likes of Amazon and eBay and a host of other local sites the world over gaining more and more users, transactions are touching greater heights every day. The dependence of logistic firms, therefore, has been on the rise to an extent where there are start-ups entering the world of logistics and attracting serious funding too.
Understandably, logistics as a function has moved from being just an ancillary industry to an integral part of the business world. Considerations involving this aspect are now taken seriously in the planning, design and pricing stages more than ever before. This has elevated logistics to the levels of other specialisations like finance, marketing and technology, making it more appealing for those keen on a career in a function that is growing and lucrative.
Functions that you could be involved in
For someone who is keen on a career in logistics, these are some of the functions that you could be involved in:
Transport logistics
Manage storage, supply chain and distribution network
Facility and inventory
Planning and forecasting
Purchasing
Operations and fulfilment
Customer service
The skill sets required could vary depending on the level you are at. At one end of the spectrum are those related to transportation like drivers, couriers and messengers; packers, inventory staff and warehouse workers; and support staff that are client and customer facing. Junior and middle managers anchor the respective functions ensuring timeliness and adherence to quality standards while an experienced senior management drives the logistical function to match the expectations from the various businesses.
The broad attributes that are expected are an aggregate of skill sets like
Communication skills
Coordination across various levels
Able to work well in high-pressure situations
Time management
Readiness to work long and irregular hours
Problem solving
Be a team player
There are many universities in South Africa that offer graduate courses and diplomas in logistics and supply chain management. The courses will equip you to oversee critical aspects of the supply chain and prepare you for employment in a variety of administrative or managerial roles in various organisations.
So, to sum up, a career in logistics would interest you if you have the following reasons to consider one.
a) Being part of an established yet a sunrise industry – It is a relatively new domain but is expected to grow sharply, given the dependence that many other fast-growing industries have logistics.
b) More opportunities and better salaries – Given the focus and importance enjoyed by the logistics industry, there are many opportunities opening up. Salary levels also for deserving employees are on the rise.
c) A wide spectrum of jobs – Unlike many industries, logistics opens up a wider range of jobs on offer. Starting from absolute beginners to highly experienced, those with a basic education to those who are highly qualified, the profiles and salary levels cover a broad gamut.