Some people think the start of the New Year is an excellent time to look for (get) a new job while others consider it extremely hard. While many *take time off* looking for work toward Christmas hoping for better chances in the new year, others see it as a good time to jump in while many job seekers are still in *holiday mode*.
Often the time between Christmas and New Year is a great time to find a job – even though the job market might be considered quiet. Some business or companies don't close over Christmas or New Year with many still running 24/7 and positions they have open will still need to be filled. There are a few *positives* you need to consider –
*If job seekers do stop looking for those few weeks you will be able to stand out above the rest. Where 100 might apply the following year, around Christmas and New Year if only 30 apply you have a better chance of being spotted, so you have a better chance of your resume being seen and them giving you a call – but make sure you are ready – don't slip into holiday mode!
* Keep working – keep looking, keep sending in your resume – if you decided to take some time off it could be a huge gamble – you could miss out on applying for positions or getting a call back.
* Make the most of this *down time* – if there are not many positions going, take the time to look over your resume, does it need updating? Could your cover letter use a spruce up? If you are looking at different industries take some time to target your resume and cover letter towards the different industries. Rather than one résumé, have a few tailor made for each job you are applying for.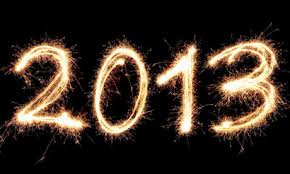 * Network – the holiday period is a great time to be actively networking – don't miss this opportunity! Let everyone in your networks know you are still looking for work, remind them of what you are looking for and your skills, ask them to keep their eyes and ears open. Send them the link to your profile, or even a copy of your resume along with a list of jobs you are interested in.
* Get out there! The holidays are a great time to connect to people and while nothing is guaranteed – go ahead and let people know that Christmas and New Year or not, you are still looking for work. Why not follow up with past employers and see how your application is progressing.
Remember that you still are not the only person who is looking for work, and you are not the only one out there still looking even during the *holiday* period, so ask your family and friends that might be out of work how their search is going and offer to network on their behalf. You'll find if you offer to help them, they will be more likely to give you a hand with your search – and you will also look like someone willing to help others out and not being just *out for yourself*
Do you find the Christmas and New Year break a good or bad time to look for work? Do you seem to get more interviews, or do you find less positions being advertised