Interior Designers lead stylish lives! A career in Interior Design attracts a modest enough salary (Payscale website puts mean South African wage in the range of about $75,000 per annum). Fortunately, the actual work of this arty professional is more inspiring than the pay packet. Interior design is defined as the aesthetic enhancement of the inside of a building by careful planning, coordinating and of course a keen eye for style! If you are thinking about becoming an Interior Designer, this nifty blog will tell you how to go about it.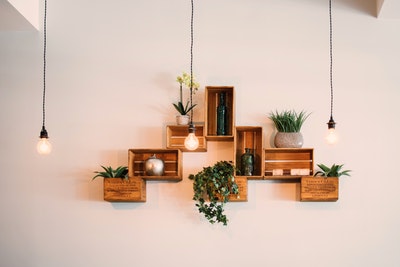 Educate Yourself
To become an Interior Designer, one must go to university. Well, this isn't inherently true but studying to become a professional I(interior) D(designer) in a renowned college is both fun and rewarding. The following are just a couple of the universities that offer Bachelors of Design some have a technology element incorporated also):
Cape Town College of the Arts
Queensland University of Technology
Flinders University
Curtin University
The duration of these Bachelor courses is usually three years, and through them, students will learn about architecture, design, modernity, technology, and space. There will also be functional modules where students can display their creativity and talent.
Work and Study
Once upon a time, an undergraduate study was available only to those that could commit to it full time. Essentially this ruled out anyone with a job, family and any other responsibilities. Luckily, people, today can enjoy (or loathe) a balanced life of paid employment with a dash of part-time study. There are lots of part-time courses available to budding Interior Designers including certification and diploma options. Some classes are even available online enabling you to go the distance with your career while studying from an actual distance.
Portfolio
Life isn't always as simple as finishing school with your future career mapped out; often we find our talents and passion later on while working in a tedious job that exists to pay the bills. If you are one of those people that discover a flair for interiors and don't know what to do (maybe Uni is out of the question) start building a portfolio of your work. "What would one put in such a portfolio?", I hear you say. Maybe you have styled a friend's spare bedroom or made some quirky adjustments to your own living space. Perhaps you like to sketch your interior inspirations in a notepad in the evening. Potentially you have recycled a pre-loved household item by restoring it, decorating it or altering its use altogether by making physical adjustments to it. Did you take before and after photos? You can create a pretty eye-catching portfolio by using all of these sketches and pictures, or you can make your presence felt online by setting up an Instagram page to showcase your designs.
Given we live in a very online world, the power of social media is so strong that an aesthetically pleasing insta-page of interiors can gain a large following and in turn generate requests for your design services. While formal education is incredibly important, never underestimate the power of your raw talent alone. Whenever you create an interior that excites you, make sure you document it.
If sharing your wares to the world is not appealing, go the old-fashioned route and send your portfolio to reputable design companies. Practical experience is paramount so it might not hurt to ask for an internship or short placement (usually unpaid, unfortunately) to get your foot in the door and hopefully a good reference under your belt. With the level of talent in Interior Design today, you need to make significant strides to get ahead; this sometimes requires offering your services for free.
Smiles Help!
An excellent eye for style, understanding of space and architecture, colour coordination plus excellent software skills ( think AutoCAD and Photoshop) are all key to the great work of an Interior Designer, but above all else, excellent customer service skills are fundamental. You might be an arty-farty designer with a love of autumnal hues and contemporary minimalism, but if you can't talk to your client and understand what they need, your shrewd eye for post renaissance architecture is not worth the Gucci prescription sunnies on your head! When it comes to Interior Design, leave your ego at the door, trust your judgement but above all give your client what they want; not what you think they want! Go forth with interior) style!