Once in a while, you will find yourself in a season where an upgrade to your home must be done. The issue is knowing how to hire the right trade for you. It doesn't matter if this upgrade is a small one or a large one. Your home is one of the most valuable things you possess and you will do whatever it takes to protect it. So the concern becomes who do you trust the most to give your home to to transform it into what you have dreamt?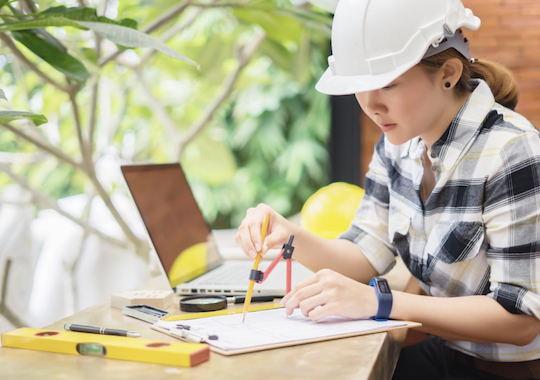 Finding the right trade for you isn't always easy. There are so many things to consider. However, here you will learn 'how to hire the right trade for you' and your house. No  matter what challenges are ahead, by following the next steps, you will shorten the list of best trades for your most favourite place in town.
So, breathe in, sit back and relax! This guide will help you find and hire the right trade for you.
A licensed trade
Funny or not, there is a high percentage of people that take this for granted. Everyone assumes that the trade they already hired is licensed to do their job. Wrong. Ensuring the person is licensed, in fact, is one of the first things you must do before hiring a trade. Whether it be a contractor, architect, engineer or whomever, this is important.
The list of trades is endless, from
electricians
to plumbers to specialists and so on. Any job that requires safety and risk needs a license. Even with the most genuine intentions of creating the best place for you, an unqualified person working on your home could build something that is poor quality, illegal and, most likely, has a dangerous outcome.
So, how do you find a licensed trade? Most cities have different types of permits, certificates and licenses. Perhaps it isn't the same for Cape Town in comparison to Johannesburg. Double check which ones there are according to where you live and remember to ask your trade for their license.
Recommendations or ratings
Let's be honest. Today's technology helps us  find the right person faster than making calls to our friends for suggestions. A high percentage of people who have hired a tradie give feedback about their work. Consequently, it's easier to see their work experience on the internet through online reviews.
So if I were you, I would go online and double check all the reviews given to the tradies that you're thinking of as a candidate for your house. However, it's important to remember that not every great review is actually a 'great review'.
How's that? It means that for
marketing purposes
, not every review is a trustworthy one. There are at least three things you must consider when reading reviews online. The first one is to check if the reviewer is honest. The question to ask is, how many reviews has this person left? One? Three? More than three? The more reviews given, the more trustworthy they are.
The second thing is how detailed the review is. The more information about the work done will give you the specifics of the projects this tradie has done. Last but not least is double check if the reviewer is real or not. Perhaps they have never even hired a tradie!
A single quote isn't enough
Have you hired a service before and you realised later you got ripped off? Don't let that happen to you again! Comparing the tradies' quotes should be one of the things you do in order to get the best trade for your home.
The reason for this is, by
getting multiple quotes
, you will make sure that no one rips you off again. You can compare the prices of the different options that you have.  As a result, you will get a better sense of the proper market price.
It also helps to know what's included in the price and the material that's not included in the price. In addition, it's essential to have an estimated cost for the project. Don't hesitate on this! Make sure you ask for a quote from several tradies before you hire one.
The payment method
In the construction business, payments and deposits are a very common thing. As a matter of fact, they help to keep a balance between the tradie's company and the landlord. Nonetheless, you need to be aware of the percentage of deposit asked for by the tradie.
Depending on the job, small projects could ask for 10 to 20% deposit. A moderate project or a higher project should be around 10%, and as the project progresses, so do the payments. Get on with an agreement; what's the best negotiation for both of you? Make sure you get a receipt!
Be aware of the unreasonable deposits. That's when you know something is up.
Help is helpful
Hiring a tradie isn't a job to do by yourself. As you have read, hiring a tradesperson requires a hard and diligent commitment. Find someone to help you through this or even better, get the right website that helps you with all these steps. Why not? Perhaps they already have the right trade for you.
Remember, make sure the trade you hire is licensed, read and confirm all the reviews this trade has, compare multiple quotes to make sure you get the best offer with high quality, agree on a payment breakdown and then enjoy your renovated place! Hiring a trade has never been easier! Let us know if this was helpful!