After 4+ years of university you will finally get the chance to get out into the world and put all your wonderful learning into practice!  As a graduate of a university in NSW, my initial job hunting experience as a new grad was NSW based.
Towards the end of 4th year we were groomed for our impending 'interview.'  There were whole tutorials offered which were solely dedicated to getting us through this crucial and life changing 40 minutes with a panel of head honchos from the Department of Education.  I can now admit that mine DID NOT go well.  As some people may be able to relate, I got a serious case of the "and yeah" syndrome.  This involved my brain packing up and moving residence and then me answering all questions with varying lengths of drool (some one sentence long, others a long drone about, well, nothing) and somehow always ending with the extremely impressive "and yeah."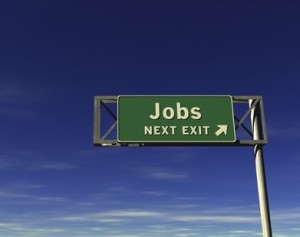 My most impressive spiel, however, was in answer to the question regarding my most successful lesson taught on my internship.  In my rehearsed answer I would discuss how I totally nailed the dream lesson (which teachers with 30 years of experience are still striving for).  In this lesson my class of ruffians turned to lambs as I successfully implemented the latest discovery learning pedagogies which resulted in a completely transformed class of self-motivated rocket scientists.  Instead I told the truth.  I gave a kick ass creative writing lesson all about (wait for it), poo!  The kids were then sent off to come up with their own poo stories.  The writing I got out of them from their poo stories was incredible!  I read about the adventures of Dr Diarrhea and Professor Poo and I watched in disbelief as they eagerly reached for thesauruses (thesauri?) and dictionaries.  It was fantastic!  The panel DID NOT, as it turned out, agree.  I was not to be a 'Targeted Grad,' handed permanency on a silver platter and sent straight to Byron Bay.
However, do not be disheartened.  A bad interview is not the death your career.  Instead I headed off to a school in Broken Hill (FYI, if you get the opportunity, it is a place I highly recommend living at least once in your life.  I had more fun out there than I'd ever imagined)!
Then I decided to change systems and teach in Victoria, the Northern Territory and back to NSW to the Catholic system.  In each case, the registration process was fairly similar; supply appropriate documentation; university transcripts, birth certificate, police checks, statement of service and teaching numbers from previous education systems plus a selection of previous programs and any professional development certificates.  It was a rigorous task writing the application, especially the flowery teaching philosophy, piecing it all together and having everything certified.  As I have become more experienced in the process it has become less arduous however I would recommend leaving yourself at least 8 weeks to put together the portfolio.  How long it takes that education system to then process your application is a total crab shoot of anything between 6 days to 6 months.  Hence begin well in advance of the November, December prime job advertisement time.
Once I had received my teaching number (the sign I had been officially registered in that system), I then set about searching online DET (NSW), DEECD (Victoria), NTDET (Northern Territory) and Teachers On Net (Catholic system) for vacancies.  Accessing these vacancies involved becoming a new member for that education system's job website (other than Teachers On Net, this access is only granted to teachers once they have supplied their applicable teaching number).
Once you have located your dream job, answering all the selection criteria and writing an appropriate cover letter, I would recommend you leave yourself at least 2 days per advertised job.  You will then submit it online and wait for notification.
Getting a job in teaching is not as simple as rocking up to a school with a lovely resume.  It is a lengthy process getting your registration; however you cannot legally teach in any state without the applicable teaching number.
My words of wisdom; start early and leave PLENTY of time for each system to lose paper work numerous times and re-request it.  No amount of urgency will hurry them up either so it is a gamble, if you only register in November for example, as to whether you will be able to progress to applying for end of year job advertisements.
Good luck and may unusual department of education speed be with you!