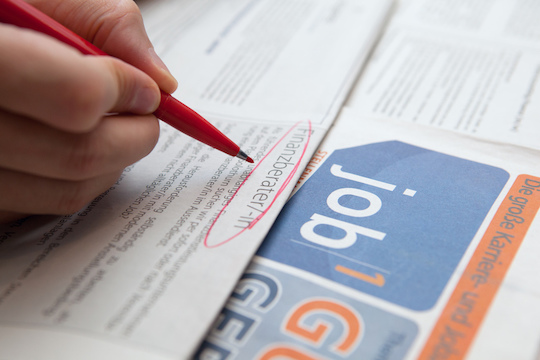 Life can be unexpected, and no matter how good you are at what you do, you might find yourself facing an unfortunate season of unemployment. Some people may quit their jobs to find something better or even pursue their lifelong dreams, for these people it might be easier to remain motivated while they look for their next opportunity. For others, on the other hand, unemployment comes at the worst time,  maybe because of staff cutbacks, because someone more skilled took their place or simply because the company they worked for went bankrupt.
Unemployment is real and hard, but it is not the end of the world, since you can learn how to deal with it and make the most out of this season in your life. So let me help you a little!
Facing the situation 
Almost a year ago I moved to South America to invest my life in my dream of helping people and help build the Church. If I am honest, I thought I would be able to find a job pretty fast, I gave myself a month or two, and maybe even three but after that I totally imagined myself in a full time position that would help me sustain myself while accomplishing that dream.
The truth is that it's been almost a year since I landed in this country and I am still unemployed.
The first thing that people tell me when they hear this is "Oh you are not looking in the right place", or "Maybe you should re-check the way you wrote or designed your CV" or "You have impossible standards, you should say yes to any job that comes your way". But the reality is that every month I can say I applied to at least 20 jobs, of all kinds and still, nothing.
What did I do? 
After a while I have to admit that I started getting discouraged, and it wasn't until I had a conversation with my wise mother that my perspective started to change. She told me this " Ok, you have done everything you could so far, and all you can do now is wait, keep applying and wait for a reply, their response is out of your control. But what you can control is what you do in the waiting".
So yes, you are unemployed, you have applied for a hundred positions and still have no reply. Now, What will you do in the waiting?
The most important thing you need to realise is that unless you want it to be forever (retirement), unemployment is a season of your life. It is a chapter in your story and not the title of your book. You need to understand that your job does not define who you are or how much you are worth. Your value as a human being and the contribution you can bring to society remains the same whether you are being paid for what you do or not.
So what CAN you do?
This is the next question you need to ask yourself. Here you are giving out CVs but still with a lot of free time available. Have you ever thought of planning what could be your own business? Have you ever thought of volunteering in a non-for-profit organisation? Or have you ever thought of interning for one?
One of the things that nobody can take away from you and every company values is experience. Do not use your free time simply staying at home all day seeing yourself as a failure. Use what you have in your hands to make a difference in your community!
Use that time to do activities that will allow you to connect to different people. You never know where and how you will find the job you are looking for, and it might come in the most unexpected way at the most unexpected time.
On the other hand if you find yourself unemployed but have worked consistently and have saved throughout the years, it might be a good time for you to take some forced holidays and enjoy your free time while you can. You might not have a quiet season like this in many years once you get a job.
Keep preparing 
At college our principal use to tell us that "Preparation time is never wasted time". Have you ever thought of studying something else? Or if you could never do it, why not start now? If a course or a university is hard to afford at this moment, ask people you know to help you learn new skills, you never know what skills can be useful in your future job! Create your own routine and keep learning, keep moving forward, and when you least expected, the job you have been waiting for will actually be waiting for you.
I hope this helped encourage you! What else could be useful to face long term unemployment?