Food processing industry in South Africa is one the major industries providing employment to a vast number of people. According to ABS, during 2013-14, the employment in food and beverage manufacturing in South Africa was approximately 222,900 people, representing around 23.9% of the total manufacturing employment. This translates into a wide range of jobs and career options to those looking forward to making a career in the food processing industry.
One of the major tasks involved in food processing is operating the machines and preparing the foods for processing using a wide range of equipment and methods. As such, the job of a food process worker is in high demand. If he is entrusted with storage and conservation of grain, the food process worker may have to undertake many tasks like sampling of grain for analysis, keeping records of silo stocks and sewing bags using industrial sewing machines and much more. If working in a grain mill, he will have to do a lot of lifting, pushing and dragging. The working conditions might be dusty, noisy, hot or cold as per the nature of food being processed. A full-time food process worker earns around 55,328 Rand per annum.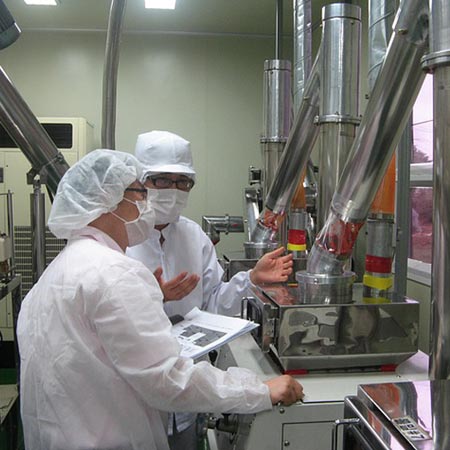 As such, some of the specialised career opportunities offered by the industry include
Pharmaceuticals production machine operator – he would operate equipment used to manufacture pharmaceutical products such as pain relievers, first aid dressings, cosmetics and toiletries among others.
Brewery worker – he is involved in the production, testing, packaging, storing and dispatch of beer in kegs, bottles and cans.
Poultry processor – he is entrusted with the slaughter, dressing, cutting, trimming, and preparation, before packing the poultry.
Pet food processing machine operator – he operates the equipment for manufacturing pet food.
Margarine and edible oils process worker – such a worker operates the machinery to blend the ingredients for

margarine and other edible oil products.

Dairy process worker – he operates a wide range of mechanical equipment to produce dairy products such as cheese, butter, milk powder, yoghurt, fresh milk and cream among others.
Fruit and vegetable process worker – he operates the equipment required to prepare canned and frozen fruit and vegetables, sauces, jams and fruit juices using different methods.
Tea and coffee processing machine operator – he assists in processing tea as well as in roasting, grounding of coffee beans, and making instant coffee powder.
Soft drink and syrup making machine operator – he operates the equipment to produce syrups, fruit juices and soft drinks.
Apart from these, there are other job options like brewer, cheese maker, confectioner, food technician, packer and many more in this industry.
Some of the functions to be carried out by these workers are
receive, check and store raw materials
operate conveyor and processing equipment
sampling and checking products for dispatch
checking boxes/bins of fruit and vegetables delivered
organize weighing and storage
prepare and sort fruit and vegetables; feed them into machines for processing
handle live or slaughtered poultry; prepare them for cooking or further processing
operate machinery for chemical treating, size grading, crushing, extracting juice, mixing, freezing and drying foods
operate machinery to blend flour, meal and feed
sterilise the equipment
keep the processing areas clean and hygienic
A person looking to make the career in the food processing industry should possess the following personal skills which are given below
good communication skills
highest degree of personal cleanliness
technical aptitude
attention to detail
good hand-eye coordination
ability to undertake physical activities
Healthy – free from skin diseases or chest complaints
If you wish to make a career in food processing, you should get a strong foundation for the job by enrolling in a Home Economics course at school/college.