Like many other people who are desk-bound, a large part of my life is spent working on my computer, either researching, advertising, reading, writing or just browsing for leisure. My computer is my life-line AND my work-line, and it has to be efficient and fast in achieving what I demand of it. You can imagine my dismay when, a few days ago, my trusty old computer threw up yet another 'blue screen', warning me of a recovery from a serious disk error. This had been happening for some time, and each time it groaned its way back to life, albeit a little slower and more grudgingly every time. Trying to research and open webpages and being constantly blocked due to my software being well beyond its sell-by date was driving me to distraction. On even the smallest tasks, I was finding myself blocked more and more frequently, and strange messages about lack of virtual memory, being unable to background save my documents, "unsupported protocols", etc. became the new very slow normal in my working life.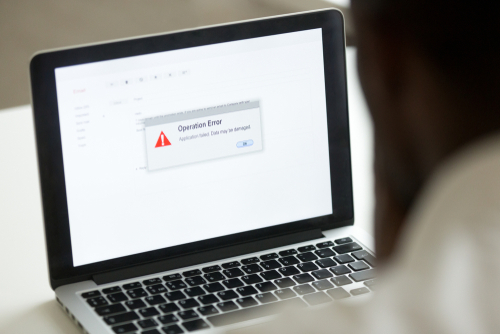 Help! What do I do?
The time had come, at last, to upgrade from a system which I knew backwards to one which was more modern, responsive, quick and – most important of all – fully functional. I had to say goodbye to Windows 7 and its outdated components, as well as my trusty old PC tower which had travelled with me across a few thousand kilometres for nearly 12 years. Nonetheless, this was something I simply could not do on my own. Whilst I am confident and quick in learning new methodologies, setting up new programs is still a little too far of a reach for my abilities, so I needed professional help to move forward.
PC/IT expert to the rescue!
Enter my much trusted PC and IT professional to the rescue – and just in the nick of time, it seems. Since I absolutely had to save the many years' worth of information and data I had stored on my existing system, he had to move this over in its entirety onto a new tower which he had sourced for me. This was not simply a matter of saving documents to an external hard drive and then moving them over to the new tower, but saving settings, histories, passwords, music, as well as a myriad of other settings well beyond my comprehension and getting it all up and communicating properly.
The transition and cloning begins …
Whilst the initial saving of the data did not go as smoothly as anticipated – three days of trying to download to a huge external portable hard drive which kept on stalling and crashing – the actual transfer was a smooth operation. My existing hardware was eventually taken away to his own premises and the data saving and transfer carried out there. When I collected my new tower and set it up (yes – by myself!), I was both thrilled and relieved to see that all my documents, settings, data, etc. had carried over successfully. He had, in effect cloned my old tower, apart from some of my music which had lost its licensing information some time before, and therefore could neither be found nor played on the new system. No problem – I can live with this, but the Word files containing my study material and writing work could never have been retrieved if lost. I needn't have worried. They were all there, albeit in a new office program which I had never used before, and certainly never heard of. My amazing PC professional came the next day to check up on how things were going, and sorted out the small glitches which were inevitable, as well as giving me a quick lesson on the new office program whilst also checking that all my documents were there, as promised. They were, and I have been able to continue working from the point where I left off, but with a system which is uncompromisingly quicker and more efficient.
WHY did I wait so long before acting?
My worries of losing my data, learning new programs and trying to find my way around a whole new way of working had kept me mired in an incredibly slow, inefficient, annoying and unsatisfactory work environment for years – and for no good reason, it seems. The crux of the matter is finding a PC and IT specialist who is an expert in his field and who you feel you can trust with your confidential information. For those of us who cannot imagine life without our laptops, desktops, tablets or other communication devices – whether for work or leisure – we have to keep ourselves and our devices updated and protected at all times. The majority of us are fairly technically-savvy, but there are times when our own resources and abilities fail us, and this is where the PC and IT specialist is so valuable. None of us are experts in all fields, and sometimes the limited knowledge we have can lead us into a quagmire of problems when we attempt to resolve complex problems on our own. Those are the times when it is best to accept defeat graciously before causing additional problems, and call in the experts.
Don't be too stubborn to ask for help!
My own recent experience has taught me a valuable lesson in finding the right specialist, biting the bullet and handing over to someone else when my abilities are insufficient to get the job done on my own. It's not a matter of losing face but taking a positive step in the right direction when accepting that sometimes the right and wise choice is to let more knowledgeable, skilled and experienced people take on the burden for you.
Don't wait and struggle on – rather upgrade …
If you need to vamp up your own PC and IT systems, my advice would be to look for a qualified and recommended specialist in this area and let them do the worrying for you. Uptasker will save you a great deal of time if you are searching online for a specialist in any field, with the added benefit of being able to read their online reviews and customer ratings at the same time. Whichever way you view it, it's going to be a win-win situation.