Art therapy is a widely practised profession where people in trouble, facilitated by the help of art therapists explore the never ending chasm of creativity to express their emotions and feelings. This is perfect for fostering self-awareness, developing social skills, managing behaviour, curbing addictions, increasing self-esteem, controlling anxiety and restoring the normal functioning of a person so he would enjoy living without worrying about his/her problems. Though the art therapists should have some knowledge of art, it is not necessary that he be a proponent of the same. He should, however, have some knowledge of psychology, human development, and the theories and techniques used in counselling.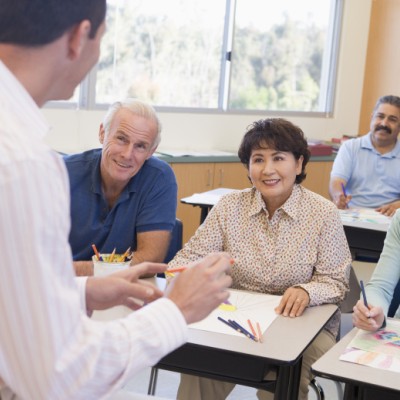 Art therapists must be able to handle diverse client populations who could also be couples, individuals, family and groups. People who suffer from trauma, depression, illness and even mental health problems can visit these art therapists, find solution to their problems through the medium of art and even attain personal growth.
Art therapy is a part of Masters of Mental Health program and those who have sufficient qualifications can get a rewarding job in:
Hospitals
Psychiatric and rehabilitation facilities
Wellness centres
Forensic institutions
Crisis centres
Senior communities
Private practice
Other clinical and community settings
Art therapist education requirements
Several universities, graduate and undergraduate schools in South Africa offer courses in art therapy. As long as you have a base in one of the following (as graduation) – nursing, art, counselling, psychology or social science, you can apply for a post graduation qualification in art therapy. Different universities have different pre-requisites so you really have to discuss the rest with them.
While choosing courses for your art therapy, you can ensure that they are registered with AQSA (The South African Skills Quality Authority) or TEQSA (Tertiary Education Quality Standards Agency). The aim of both these organizations would be to examine all kinds of tertiary education. Both these organizations have reached a memorandum of understanding with each other to reach a common viewpoint on the regulation of dual-sector providers. They also ensure that all the nationally approved standards are followed diligently.
The various disciplines of study offered in art therapy for short sources, post graduate courses and research degrees are:
Art Therapy, Creative Arts Therapy
Expressive Arts Therapy
Drama Therapy
Dance Therapy
Dance and Movement Therapy
Music Therapy
Transpersonal Arts Therapy and Psychodrama
The South African Creative Arts Therapies Association (ACATA) is a non-profit organization operating on a national level and is also responsible for ensuring that the practising art therapists in South Africa meet all professional standards in creative art.
Once you become a certified art therapist, you can become either a nationally recognised or an internationally known member of ACATA, and enjoy the benefits of shared knowledge and online networking of exchange opportunities.
The following are a few of the courses that are offered in art therapy. The list is by no means complete, but would help you to start somewhere:
Diploma of Arts in Counselling (Arts Therapy)
Master of Child Play Therapy
Certificate in Sandplay Therapy & Symbol Work
Certificate in Expressive Therapies with Children and Adolescents
Certificate in Dance Therapy
Diploma in Dance Therapy
Certificate in Initiatic Art Therapy
Graduate Certificate in Experiential & Creative Arts Practice
Graduate Diploma in Experiential & Creative Art Practice
Master of Arts by Supervision in Experiential & Creative Art Practice
Master of Arts by Research in Experiential & Creative Practice
Professional Doctorate in Experiential and Creative Arts Practice
Master of Art Therapy
Graduate Diploma of Art Therapy
Advanced Diploma of Transpersonal Art Therapy
Master of Music Therapy (by Course Work)
Master of Music (Music Therapy) by Research
Graduate Diploma in Guided Imagery and Music
Certificate in Music and Imagery
Graduate Diploma of Arts Psychotherapy