Best home renovators near you
---
Top home renovators near you
Browse the best home renovators and compare ratings and reviews.
---
Hire the best home renovation experts
Search Uptasker for the top home renovation specialists - read and compare ratings and reviews
Types of home renovation services
Improvements
Sometimes you just need to renovate your home, a facelift if you will. Home renovations can often last a long time (if done well), but other times they need to be redone if fallen out of fashion. Perhaps a fad at the time had your home looking like something which now seems a little old-fashioned. Beautification renovations leave the majority of the structure untouched and focus rather on tidying up the smaller parts of the home.
Space modifications
If you need to change the space available, this is the kind of home renovation you will be after. From knocking down a wall to combine two smaller rooms into one, or changing the layout of your living room for a more open space plan, there are many home improving options available. You can also change a room's function, convert that tiny study into a bathroom, adding a man cave or even building the perfect wine cellar.
Avoid getting dodgy home renovators by finding the right home renovator expert for your project. With the right research and tools, you can make sure you get the best professionals to work on your house.
Modernising your home
Whether you're a new home owner or been in the same house for years, one of the most popular reasons for a renovation is to make a home more modern. Installing latest energy-efficient home appliances and stripping out old styles are some of the ways of achieving this.
How to choose the right home renovators
Check their history
Make sure you find someone who knows what they are doing. Look at your home renovator expert's past projects to see if it is similar or close to what you want to do with your home.
Check their reviews
How well has the service provider worked with previous customers? Have they arrived on time? What mess have they left in the end? How is their communication skills (are they easy to work with)? Check their online reviews on Uptasker to find out if they are a good choice for your project.
---
Top home renovation tips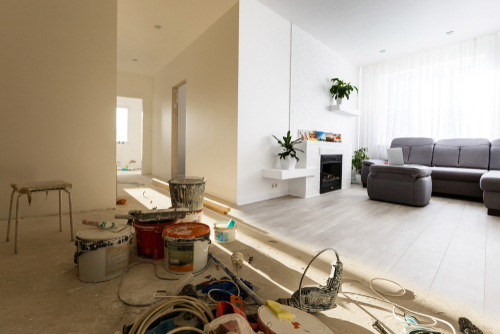 Plan your home renovation by getting inspiration from our home renovation articles.
Read Home Renovation articles
---
More home renovators near you
Browse more home renovators and compare ratings and reviews.