Find the best SEO & SEM services
---
Top SEO & SEM services near you
Browse the best SEO & SEM services and compare ratings and reviews.
---
Hire the best SEO & SEM expert to maximise your website's search engine traffic
Search Uptasker for the top search engine optimisation specialists
Types of search engine services
Search engine optimisation (SEO)
SEO is the process of improving your website's organic (not paid) ranking in search engine results. The internet is a very big place and simply building a website does not mean people will find it as the competition is fierce. SEO services will typically help with a few key strategies to help your website get found.
SEO experts will commonly help you create content on your website, advise on keywords to target (using competitor keyword analysis and Google Analytics) and also help you strategise on links within your website itself. They may also facilitate in getting links from external websites using various techniques (such as guest posts).
Pay Per Click (PPC) using Google Adwords
Google Adwords is a paid advertising product which lets you create an ad campaign targetting specific search terms (keywords). When people search for your specified terms in Google, your ad appears at the top of search engine results pages - you only pay when someone clicks on your ad.
This can be a very effective strategy as it results in highly targeted visits to your website however it can be expensive as the cost per click (CPC) can be high. SEO & SEM experts can help keep to keep your Adwords costs down with effective keyword management.
Search engine marketing (SEM)
SEM experts can help you set up a campaign and optimise your Adwords campaign performance, maximising traffic for your advertising budget. PPC advertising is an effective way to get targeted traffic to your website quickly and if you have the budget, hiring a SEM expert to help out is worth every penny to increase visibility in search engine results and get your business website or blog targeted visitors.
How to hire the right SEO & SEM expert
Check their qualifications & experience
Search engine services require a strong understanding of how search engines work, a high level of technical skill and a strong marketing background. It is recommended to therefore look for an expert with a minimum of at least some formal education in marketing and/or information technology.
The amount of experience a SEO/SEM specialist has can also be a good indicator of whether they will meet your search engine marketing needs. How many years have they specialised in SEO? Have they worked with similar type of websites (specialise in a niche) and how are those websites performing?
Customer reviews
Read feedback on their Uptasker profile from previous customers to make sure your prospective SEO specialist deliver what they promise. An effective SEO specialist will deliver value for money and help you build the most effective search engine strategy.
---
Top SEO & SEM tips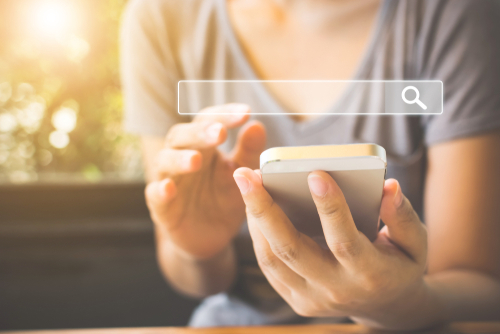 Get your brand visible in the search engine results by getting a SEO or SEM expert to help out. When it comes to online business, traffic is the only thing that matters and the best way to achieve this is with search engine results. Get your website ranking up to the first page by hiring the best SEO expert. For more information see our SEO tips on the Uptasker blog.
Read SEO & SEM articles
---
More SEO & SEM services near you
Browse more SEO & SEM services and compare ratings and reviews.