Not too long ago, a friend of mine ran into severe difficulties when her car developed engine problems whilst she was driving on a busy highway. Admittedly, she was able to safely steer the vehicle to the side of the road and out of the main traffic flow, but was then stranded with a car which was definitely going nowhere under its own steam. She openly admits that a lot of her problems were due to her own negligence in not having her car serviced at the specified intervals or checking oil and water levels as regularly as she should have done. At that point, though, all her regrets about her own negligence in maintaining her car did nothing to put the situation right. She was just lucky that the problem was not major.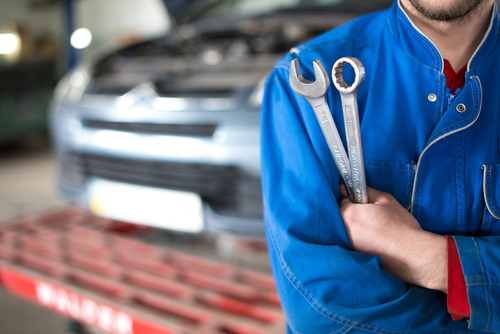 Never under-estimate the value of a good mechanic
She learned a hard – and costly – lesson that day. The problem turned out to be relatively minor, but it was enough to stop her normal rather hectic routine, as her social and work life both rely on her being able to drive herself where she needs to go. She was without her car for a few days, which was extremely inconvenient, and cost her a chunk of her savings to get the car towed to the nearest garage where a general auto mechanic could sort out the problem. She is now back on the road and her car has had a thorough examination to ensure that she will be travelling trouble-free for the foreseeable future, and she has learned (the hard way) the value of a good mechanic. She was fortunate in that her car is an older vehicle which has a largely mechanical rather than an electronically controlled engine system.
Mechanics are multi-talented
The automotive and automobile industry relies on the services and skills of its mechanics. Mechanics are specialists in ensuring the functionality and reliability of machinery, mechanical systems and engines. Service centres and auto shops will often have mechanics who are specifically trained in particular vehicle makes and models, such as those who are affiliated with new car dealerships and who carry out the scheduled vehicle services on new or used cars. Smaller, more generalised workshops and repair centres may service a wide range of vehicle makes, which makes them extremely useful, especially for older model cars and those which do not have a high market value. Modern cars rely on electronic parts, computer-controlled engines and systems and highly technical engines, but you will need a specialist mechanic who can run diagnostic checks and service such cars, particularly as each manufacturer has its own specialised equipment geared specifically for its own brand. New cars still under warranty must necessarily be serviced and maintained at their own dealer workshops.
Constant innovation is key in the auto world
We all know that manufacturers are constantly in competition with one another to produce the most fuel- and cost-efficient vehicles, to exceed levels of luxury and provide driver-oriented facilities such as distance-warnings when parking, or even the latest innovations in self-parking, fuel range estimates according to how one drives, etc. All of these improvements are extremely useful and welcome to drivers, but since they are computer-controlled, there is a large number of electronic components involved which require sensitive and specially designed diagnostic tools to maintain, service, troubleshoot and repair. An auto-electrician will be able to assist with some investigations, and even repair certain problems, but a knowledgeable, experienced and well-trained mechanic who is skilled on the intricacies of your particular car should always be your first call if possible.
There is a mechanic for all needs
The majority of auto mechanics are able to carry out work on either a small or large scale. An experienced and talented mechanic will be able to build or assemble a machine or engine from scratch, re-condition an existing engine or build replacements for irreparable existing parts. He must be fully qualified in engine management and assembly and be able to work with manual tools or diagnostic equipment, as well as precision measurement tools.
Give your mechanic the respect he deserves
It pays to get to know your auto mechanic and build up a good relationship with him. You will be able to ask his advice on any matters where your vehicle is concerned, and as he gets to know your car, this advice will be invaluable. He is the one who will be able to tell you if a small niggly matter, such as a clutch shudder or temperamental starter motor, for instance, is likely to lead to more costly repairs a few months down the line. He will try and find affordable options or interim solutions where possible if your finances are strained when mechanical problems occur (as often happens). He will guide you on whether you should continue spending money on a car or cut your losses and sell it before the small problems become major headaches. He will become your confidant where your vehicle is concerned. For these reasons, I always treat my auto mechanic with the respect he deserves. There is no doubt that there will always be a need for auto mechanics for either general or more specialised diagnostic maintenance and repairs.
If you are looking online for a good mechanic, why not check through Uptasker's listings? This site will give you information such as online ratings and customer reviews which are incredibly useful and give you peace of mind when deciding which service provider to use.