Tis the season to be. ..smashed if you are a temp! And we don't mean that you have had too many cognacs. Penniless at Christmas is not ideal but for those who temp it is often a harsh reality. While lots of offices close to enjoy (paid) time with their families, unprepared temps may be stuck eating tins of tuna. As a temporary employee within an organisation, you are not likely to have paid leave entitlements and even if you wanted to work, the fact that the office is closed means that you can't! The Uptasker crew have been here before, and we don't want others to suffer our temping mistakes. So, without further ado here are some temp tips to make it through to the new year.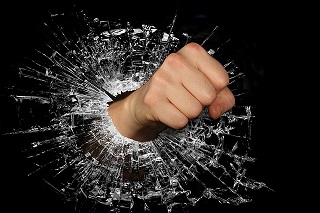 Stockpile a Stash
Have you ever worked as an admin biatch, doing simple scanning and filing yet getting paid 30 bucks an hour? Wondering how you have landed on your feet with such a cushy number? Sit down because we have something to tell you. Your rate is inclusive of a 25 percent casual loading and in laymen speak, this means you are getting paid that chunk extra to compensate for the fact that you have no leave entitlements. Yep, you should have probably saved that wad instead of drinking it. Would have come in handy now huh? Ok, you are thinking this info has come just a little bit too late given Christmas is looming around the corner, but bare this in mind for next year kaaaay!
Get Yourself Around
Chances are if you are temping, you are registered with a recruitment agency. If this is the case, let them know that you are keen for any side numbers on top of your main squeeze. A few cheeky bar shifts between now and the festive season will help you on those office days off. Even better, make sure that you register with a variety of agencies to increase your chances of seeking bits and pieces of work. If all else fails, we are sure supermarket Santa needs some elves to keep the pesky kids in line!
One Man's Trash
Who wants to work on Christmas day? Not many people, right? Well, why not take this opportunity to raise your hand for shifts in factories, care facilities or any other businesses that can't shut on the fat mans big day. It is not ideal but the dough you earn for a Christmas shift is generally worth about 3 normal days of work. By doing this you can have an awesome few days directly after and not feel bad about the Jager shots you bought your friends.
Write Your Way Through It
Whether you are a talented storyteller or opinionated and like to write your rants, there are many different websites that accept guest posts in exchange for some change. Twoggle.com has a blog directory and lists those sites that accept guest posts so get in touch there to see if any will offer payment for your efforts.
Odd Job Bob
Another little earner is to complete odd jobs for folk. Websites like Airtasker allow you to bid for jobs posted by everyday people. Some posters seek help with their resume or house move, while others are willing to pay if you bring them a McDonalds to cure their hangover. The beauty is that the more jobs you complete, the more attractive your profile becomes to your unofficial employers. It gets even sexier when you are given good ratings.
Spruik for Success
Take advantage of flustered parents who want to escape the hell of their buzzed-up kids at Christmas. Offer your babysitting services for those who need some respite or want to go for some festive drinkies. Hate kids? Perhaps you could start your own little dog walking service during the holiday break.
There are ways to make cash when you are not technically employed or in this case on an unpaid holiday from your temp gig. You just need to be resourceful, entrepreneurial and above all, positive!
Best of luck! And if you have no luck, enjoy your baked beans!