Welcome back to part 2 of our 3 part article, here we will continue with our 11 steps or suggestions that will help you land that job!
#3 – Volunteer – If you're not quite ready to head into – or back into – the workforce, or you are looking at changing jobs why not consider some volunteer work with an organisation that is focused on something you are interested in. You may end up doing work that is very simple, or very boring but as you stick with it and show how committed you are you'll be given more responsibilities. Not only can you help others, but you'll also be gaining some great references. Make sure you emphasise your volunteer work on your CV as some employers tend to favor candidates who help the community or show a community spirit.
#4 – Develop your own *pitch* Many interviews start with a question such as *tell me about yourself*. While the interviewer doesn't want you to go back to primary school and give them a rundown of your entire life – this is a direct question that requires a good solid answer in about two or three minutes. Just relax, be honest, the interviewer wants to understand your background, hear what your accomplishments are, why you want to work for them and what your goals are.
#5 – Prepare yourself for a *behavioral* style interview – During the course of the interview you may be asked to describe any problems you have encountered and how you have handled them. Perhaps you will be asked a hypothetical question about a situation and you'll be asked what you would do, how you would handle it. Basically the interviewer just wants to know how well you will handle or deal with any problems or obstacles you might be faced with. Just be honest, give any examples of problems you have faced and dealt with in the past. Give an honest response and any detailed examples from your past – even if the situation is a hypothetical one. You may find yourself having to list facts, so try and remember in this type of interview situation – you need to tell a story.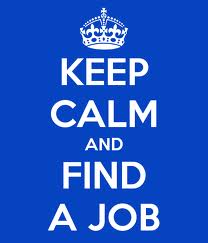 Some other questions you might be asked could include:
*How would you handle an employee who is always late?
*Have you ever had to work with someone you didn't like?
*Tell me about a time you had to make a decision, even though it made you unpopular.
*Give us an example of something innovative you have done that made a difference in your workplace.
#6 – Research the company – Don't just do a search on the Internet, briefly look over who they are, what they do, what they offer and be done with it. If for example you want to get into a retail company, visit their stores, and strike up conversations with the staff – ask them how long the position has been open, do they like working there and what you can do to increase your chance of landing the job. Learn the history of the company, who runs it, when was it established, be creative with your research and outdo the other candidates.
#7 – Be prepared to settle down – If you have moved around a lot, be prepared to be asked *why*? Otherwise you might have to put forward a good case for why you want to and will stay in the area where the job is located. A company is looking for the right person for the job, NOT for someone with wanderlust who is just looking for a reason to relocate. Give a specific reason WHY you want to stay in the area, better schools, to be near family – the more details and specifics the better.
Are there any other tips or tricks you can share? Don't forget to look out for part three.  Have any of our tips we've mentioned so far been helpful to you?