If you have long dreamed of opening your own business and you were always been into to professions related to beauty and fashion, we offer an overview of the most profitable and promising niches in this area.
The beauty industry is one of the fastest growing businesses in the service sector. One of the main reasons for this is a wide target audience. Women and men of all ages want to be beautiful, look fresh and young, so they resort to salon procedures, and they do it on a regular basis.
The excitement of an attractive appearance is stirred up by active support and propaganda in the media – TV shows, advertisements, and bloggers on the Internet, print publications devoted entirely to favorite topics. There are almost unlimited opportunities for opening your own business, and for quick training and starting a career in one of the existing companies.
There are many directions in this sphere of services; we will consider the most popular ones.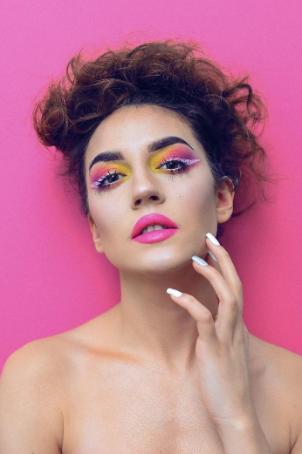 Nail artist
Nail service is at the same time the most demanded and the most competitive specialization. Fundamentals of the profession can be obtained in a short time on training courses and, having already begun practice, gradually improve their skills.
The cost of equipment and consumables at the initial stage is low. To start your own business does not require significant investments – you can start with a home office or a small room in a studio or salon. In comparison with other types of professions and businesses in the field of beauty, it is better to focus on accurate and delicate work.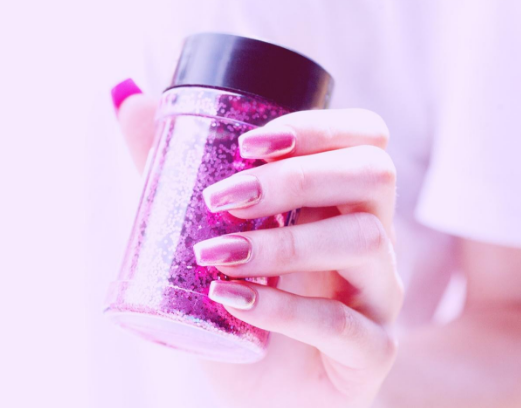 However, do not underestimate this activity and consider it extremely simple to learn. An experienced manicurist should have an artistic taste, as well as know:
Color science basics;
Rules of composition;
Methods and techniques of manicure procedures;
Properties of various materials, coatings, to keep abreast of new products on the market;
Dermatology, anatomy, skin and nail structure basics;
Fashion trends in the nail service and design;
Hygienic rules and sanitary standards for the maintenance and processing of tools and equipment.
Also, the key to a successful career is the ability to communicate with the visitor, because during the entire session you are face to face. Communicability, tact, ability to win over in combination with the high-quality provision of services contribute to the growth of a permanent customer base and a stable income.
Makeup artist
The work variety here is extraordinarily vast – you can become a make-up artist and develop in the direction of stage and art-make-up or be a universal master and focus on the mass market customer. At the same time, it is easy to display creative abilities in creating every day and evening looks.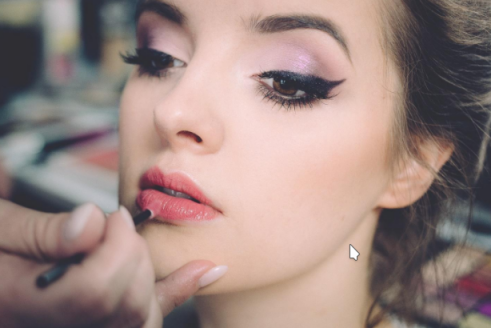 To succeed, you must have the following knowledge and skills:
Navigate the basics and techniques of makeup;
Be able to combine colors, textures, and styles;
Perform face sculpting;
Know modern fashion trends in classic and creative makeup;
Apply professional cosmetic products;
Use different tools depending on the task.
Get in the salon or do an independent search for customers, rent a room or specialize in field services – there are many options for action. The level of income depends on the qualifications, skills, methods of promotion and self-presentation to the client.
And if you add hairdressing skills to your arsenal, the cost of services can be raised much higher. Consumers highly value integrated image creation in the beauty industry.
Hairdresser's services
An expert in hair care and hair styling will always be in demand. Styling, curling, cutting, and dying is invariably popular with women; haircuts and beard shape correction are relevant for men.
A master can, using a hairstyle, disguise imperfections and correctly show the merits of a person visually change facial contours and features, use the color to present the skin and eyes in a favorable light.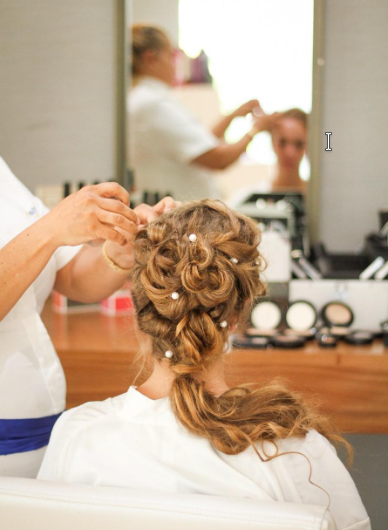 The average salary of an intern in a barbershop is around R150k – R225k, plus extra payment depending on the number of clients. Experienced specialists in beauty salons (taking into account the season) earn from R750k and more in their arsenal, not only standard haircuts and hairstyles but also complex forms and techniques, wedding and original images. The highest income has known participants in international competitions serving the stars of show business. Some of them launch their projects, open image studios, salons and develop their courses and master classes.
Cosmetology
Cosmetology provides excellent opportunities for stable work and high earnings in the beauty industry. In this area, there are two fundamentally different professions:
Esthetician cosmetologist who performs mainly decorative manipulations aimed at improving the appearance of the client – masks, cleansing, wraps, facial massages, depilation, and other simple procedures;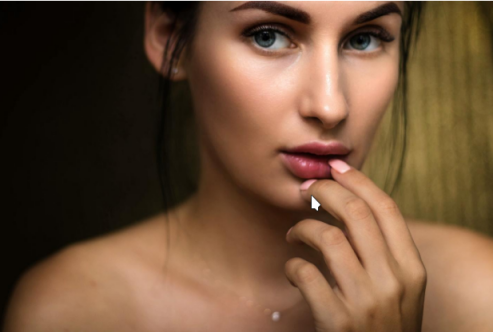 A cosmetologist is a medical specialist, usually in the field of Dermatology and Venereology, who can diagnose a patient's skin condition, identify the causes of problems, and choose the right set of tools and procedures to correct them.
To be a cosmetologist needs to obtain knowledge and skills in the field of pharmacology, biochemistry, and dermatology, to be able to identify the diseases of the epidermis and effectively deal with them. The essential competencies are the determination of the skin type and the selection of individual care programs.
People in most cases start a career in the field of cosmetology in salons and beauty centers, medical institutions and specialized clinics. The income of a novice specialist starts from 450 $ and grows as you gain experience, advanced training and the number of grateful clients.
Fashion design
Fashion and style are very changeable, subject to seasonality, difficult to predict. Therefore, the profession of a designer can be both the most profitable for a novice specialist, and everyday experience on the way up the career ladder in the field of beauty.
The designer is always in creative search and should feel ahead of the trends and trends of modern realities. Besides, it is essential to maintain a balance between the flight of original thought, relevant only on the podium, and the practicality of their creations for potential customers.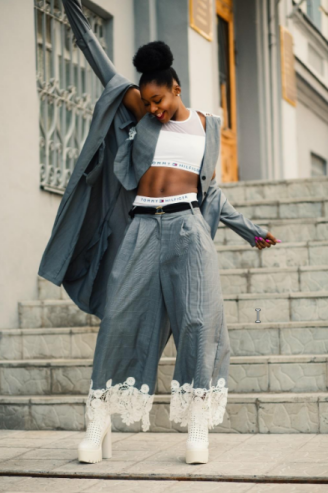 Basic skills:
Skills of modeling and designing clothes, cutting, and sewing;
Knowledge of costume history, stylistic trends;
The ability to navigate a variety of materials, textures, fabrics quickly;
Artistic talent, the ability to express an idea on paper or in electronic form;
The sense of style, exquisite taste, originality of thinking.
Prospects for career growth are extensive: ranging from garment factories and studios to fashion houses and own boutiques with author's collections. For many, the top stage of development is participation in world-famous shows at high fashion weeks.
Fashion and textile design can be considered one of the most creative processes; therefore, it is not always possible to objectively evaluate one's prospects. Performance evaluation criteria are vague and often depend on the opinions of a limited group of people. The basis of the success of the designer most of the masters consider patience, hard work and, of course, talent.
Massage and SPA
Relaxation technologies are one of the most popular ways to make money in the field of beauty. Massage is always relevant for people leading a sedentary lifestyle and suffering from back pain and other areas. SPA-procedures contribute to relieving stress from the inhabitants of megalopolises.
The removal of neuro-muscular tension and the normalization of the psychological state is within the competence of a professional massage therapist.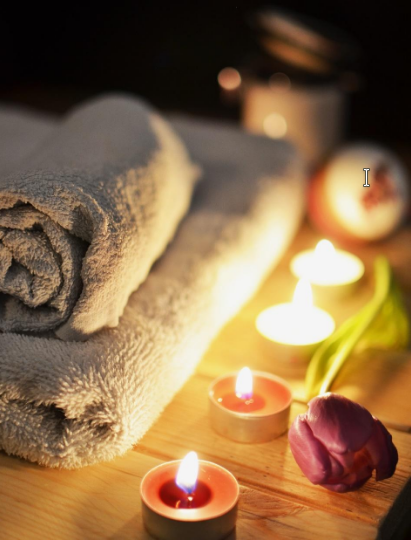 Career SPA-specialist requires the practice of the correct impact on the reflex spots of the body, knowledge of many European, Thai, Indian and other favorite techniques. You can start the practice with massage parlors, fitness centers, and sanatoriums.
Manual therapists who receive medical education pass the most extended training. However, people value their work the most in the market, and a limited number of offers characterize it.
In conclusion, we note that whatever profession you choose in the fashion and beauty industry, build your career and business on high-quality service and qualified services following current trends. The competition in the market is vast, but the shortage of first-class specialists is always present. Develop and continuously improve your skills, be active, and over time you will be able to gain prestige and relevance in your industry.
About the author: Melisa Marzett is the author of guest posts. Her works are available for viewing at academic writing service from online class mentor. Besides this, she is an enthusiastic reader, a yoga practitioner and considers herself a citizen of the world enjoying traveling now and then. She reads books on psychology; plans to go to dressmaking courses and does not spend a day without at least some physical activity loving walks on foot very much.