Real estate can be described as everything related to land and the property on it – it could be a building, crop or any other resources. Most importantly, it also includes the rights of use and enjoyment of these resources.
From the above definition, it is clear that real estate is very wide in its scope and as such, it includes anything immovable or permanently attached to land. Furthermore, a title to real estate is normally inclusive of title to air rights, mineral rights, and surface rights, which can be bought, leased, sold, or transferred collectively or independently.
A career in real estate is both challenging and invigorating. It is challenging because of the several uncertainties associated with the field and invigorating because it brings in a sense of achievement when one overcomes these challenges. Let us take a closer look at the real estate career options.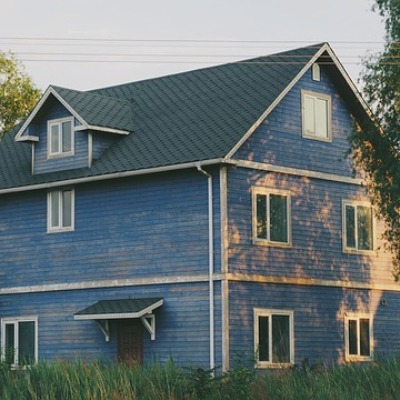 Most of the careers in the real estate arena do not call for much formal training as some other specialised careers do. However, this being a field wherein interpersonal relations and communication play a very important role, any person desirous of making a career in real estate should possess a few personal skills like:
Integrity
High standards of ethics
Organisational ability
Good communication skills
Confidence
Perseverance
Self-motivation
Commitment
Initiative
Foresight
Some of the most popular career options and the functions involved are highlighted below: A real estate agent is someone who is involved in the business of leasing, managing, valuing, buying and selling of residential, rural, commercial and industrial property or businesses on behalf of his/her clients. He acts as an intermediary between the owner and buyer. He assists the negotiations and helps both the parties to arrive at an optimum price for the property being sold/bought/rented. A real estate agent receives a commission for his services.
A salesperson is one who works on behalf of the property sellers. Although his primary duty is towards the vendor, he is obliged to be fair to all the concerned parties in his transactions. He is entrusted with several tasks like property appraisal, obtaining sales listings, marketing, offering advice on current market conditions, and liaising.
An auctioneer is involved in the conduct of public sales, wherein he explains the contract and the property's features as well as answers any questions from prospective buyers before calling for bids. Only a licensed real estate agent or his representative can act as an auctioneer.
A property manager leases and manages a residential, commercial, industrial and retail property on behalf of the property owners.
A body corporate manager has duties similar to that of a property manager, except in this case, he is entrusted with the 'common property' within a subdivided property.
A business broker is a specialized real estate agent who is entrusted with the sale of a business in a leased premise. In such a case, only the business and not the premises are sold.
A buyer's agent is a qualified property consultant who works for the buyer to source suitable properties. He should be licensed and certified to act as a buyer's agent. He will be paid by the buyer.
A stock and station agent often operates in rural areas and is engaged in the selling, buying and exchange of livestock, property and agricultural products on behalf of his clients.
The support staffs include various administrative personals like receptionists and office administrator.
A Valuer or Appraiser determines the value of a property based upon market conditions at a given time.
Career Prospects
According to some statistics, the real estate industry jobs are going to be almost doubled to 15000 jobs from the current 8000 openings. If you aspire to make a career in this industry, acquiring a real estate qualification will considerably boost your career prospects. You can enrol yourself for the property and real estate courses offered by Deakin University or any online courses with an accredited South African provider so that your career dreams are fulfilled.