In these tough economic times, you may at some point find yourself out of work. With stiff competition for existing jobs across many industries, it is important for you to have a strategy to ensure you are not jobless for a long time. There are a few tips I would like to offer which may increase your chances of landing a job.
Update your Resume professionally –
Your resume speaks volumes about who you are and your competencies. It is important to work on your resume using more than one angle to ensure you capture your overall capabilities on paper. Different jobs require different skills, therefore first understand what the company requires and work on your resume to include the required strengths that you may already have. While during an interview the most important thing is your personality, it helps to have a resume that will capture the attention of the employer to facilitate your invitation for an interview.
Networking –
While some companies place job advertisements on the web or in newspapers, a good number of companies ask their staff to recommend someone known to them. It is therefore important to inform as many people as possible that you are looking for a job to increase your chances of hearing about your dream job.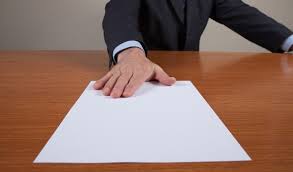 Internship –
If you are aspiring to join a career that you are really passionate about, internship offers you one of the entry routes to the job. Take up that internship, do a great job, be useful and before long the boss will have noted your superior skills and will recommend you for employment.

Research –
If you get an invite for an interview, take the time to learn as much as possible about your prospective employer. By the time the question 'what do you know about our company?' comes up, amaze them with a brief and clear understanding of their business.

Open your mind –
While you are looking for work, keep in mind that opportunities may emerge from anywhere. Do not be set on one particular job as to miss a chance to work in a different field altogether. Who knows? You may take a different direction and find a fulfilling career that you never imagined.
Assess your strengths –
Use the time you are looking for work to assess the things you have done and polish a few that may need some touching. There are many free online courses that may make a difference in bridging your skills gap enabling you to increase your chances of landing a job.
Look good –
If you land an interview at a company, how you look will be the deciding factor whether you get employed or not. You have to look really presentable, from the way you dress, how you smile to your body language. Get a proper hair cut, if a lady get your hair done neatly. Some jobs such as airline crew require the perfect look, see your dentist if you have to." People have been known to have a facelift done, if it will get you the results" says dr Joseph Ajaka from the Cosmos Clinic. Do not brush the suggestion lightly it is your future at stake.
To find that job, keep a positive attitude and believe it is going to come soon, and before long you should have your perfect job.